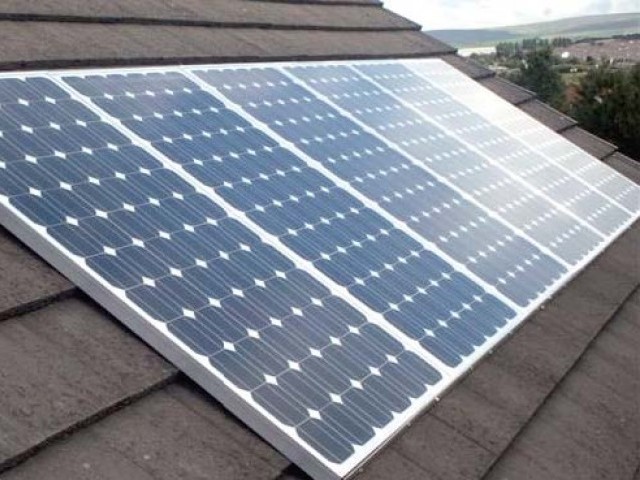 ---
ISLAMABAD:



The Ministry of Science and Technology is taking steps to boost indigenous production of renewable energy products and electronics.




On Thursday, four government organisations signed a memorandum of understanding (MoU) at the ministry's office for the design, development, large-scale production and marketing of renewable energy products and electronics in the country.

According to the MoU, National Institute of Electronics and Pakistan Council for Renewable Energy Technologies will design, develop and produce prototypes of "demand-driven" products and share the technical knowledge to the Telecom Industry of Pakistan (TIP), which will be responsible for the large-scale production and marketing of these products. STEDEC Technology Commercialization Corporation of Pakistan will take care of the financial and commercial aspects of the enterprise.

A joint working group, with representatives from the four organisations and the two ministries they are working under, the Ministry of Science and Technology and the Ministry of Information Technology (IT), will select the products to be designed. The group will prepare operational models and standard operating procedures to take them to the marketing stage.

Science and Technology Secretary Akhlaq Ahmad Tarar said the ministry and its research organisations have a mandate to serve the national industry by developing technologies and providing technical assistance to small and medium enterprises.

"Our research and development (R&D) organisations have highly qualified researchers and access to state-of-the-art laboratories," Tarrar said. "But their contribution to the nation's industrial growth through indigenisation of technologies has not been very impressive."

Weak industrial linkages and trust deficit between the industry and public sector organsations may be responsible for the unimpressive performance, he stated. "Lack of entrepreneurship also discourage indigenisation of technologies."

The science and technology ministry has established a "Commercialisation Cell" to develop linkages between R&D organisations, academia and industry.

Published in The Express Tribune, August 2nd, 2013.