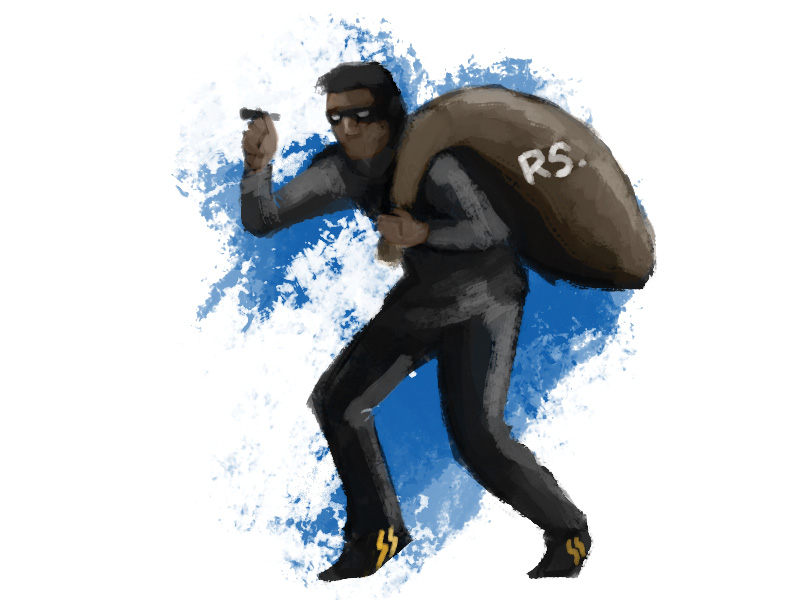 ---
MULTAN:



Three members of a gang of robbers pretending to be police personnel were caught in a village and beaten up.




Ahmed Malik, one of the villagers, said three robbers posing as police personnel were stopping people on the main road in Wajhianwaala for checking. He said they said they were looking for armed terrorists.

Malik said they had begun stopping people on one side of the road and gathering their valuables which they would put on the opposite side of the road on a sheet spread on the ground.

Ahmed Malik said they did not return any of the things and said they would return them later at their village. Malik said this made them suspicious.

When the 'policemen' told them to go home, the villagers tried to stop them. However, two of them managed to escape by shooting at the crowd.

One of the villagers, Bashir, was injured in the firing.

Three of their accomplices were caught and beaten by villagers who refused to hand them over to the police when they arrived to take the robbers in to custody.

The police tried to persuade the villagers but more enforcements had to be called when they refused to cooperate.

The mob started pelting the police with stones and injured several police officials.

Khanewal DPO Rana Ayaz visited the scene to negotiate with the mob and succeeded in getting custody of the robbers.

Ishaq khan, one of the villagers, said, "We do not believe in the police anymore. It is apparent that robbers and policemen are working together.

It is hard for us to distinguish between them."

The robbers were taken to district headquarters hospital where doctors said they would likely survive. Each of them, they said, had received more than 20 fractures from the beating they got from residents. The injured villager was said to be in critical condition.

Published in The Express Tribune, August 2nd, 2013.
COMMENTS
Comments are moderated and generally will be posted if they are on-topic and not abusive.
For more information, please see our Comments FAQ