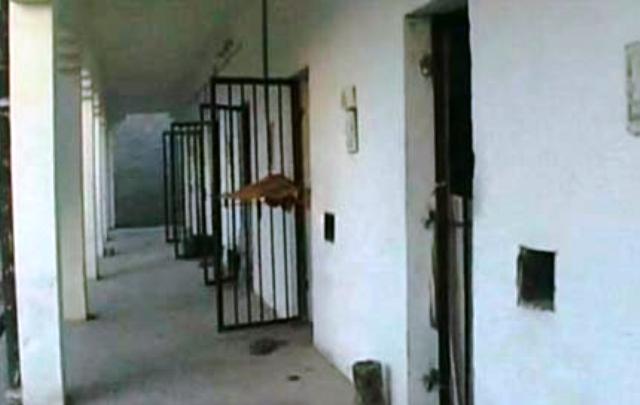 ---
DI KHAN:



Forty-eight of the 248 prisoners, who had escaped after Taliban's brazen attack on the DI Khan Central Jail on Tuesday, presented themselves before the police on Wednesday and were re-arrested.




The re-arrested prisoners included four women. According to the Jail Superintendent Ghulam Rabbani, the lady jail warden Gulab Bibi also came back from militants' captivity. He said the re-construction of the jail portions destroyed during the attack couldn't be restarted yet.

Meanwhile a case was filed at DI Khan cantonment police station against militants, who stormed the prison in DI Khan, the second biggest jail attack in Khyber-Pakhtunkhwa.

Superintendent Rabbani filed the case against 200 militants under the charges of terrorism act, possession of explosives material, spreading violence, murders, attempted murders, along with other multiple charges.

A total of 14 charges were registered in the FIR, according to an official of the cantonment police.

The FIR further stated that around 200 unknown militants attacked the jail, broke the locks of the barracks by firing, murdered the prisoners, took away the prisoners of banned outfits along with women and lady warden, torched the record and the room of deputy superintendent jail, killed police officials and destroyed government vehicles.

Meanwhile, Assistant Political Agent Darazinda, Frontier Region (FR) DI Khan, rejected reports that militants passed through the frontier region. He said, "Not even a single road in Darazinda leads to North Waziristan" adding that after receiving directives from DI Khan commissioner, the security on all the check-posts in FR was tightened and the roads were blocked.

He said North Waziristan was situated at around eight hours' drive from DI Khan on rough mountainous terrain.

Published in The Express Tribune, August 1st, 2013.