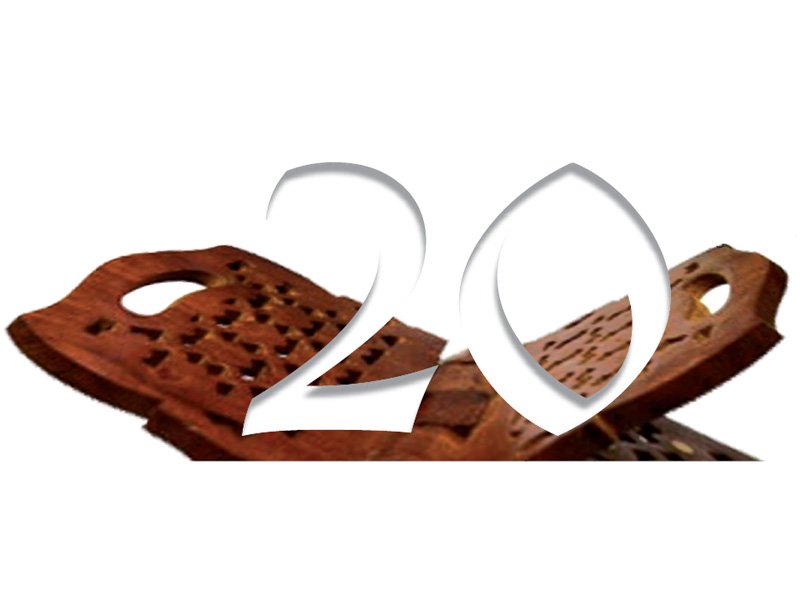 ---
LAHORE: Haroon Arif was just 12 marks short of his dream of becoming a doctor. Today, this young Christian boy is questioning the policy of giving a Hafiz-e-Quran extra marks, as he cannot get the same on the basis of his knowledge of the Bible. Yet, non-Hafiz Muslim students do not get any extra marks either.

With the process of memorising the Quran taking anywhere between two to seven years, the extra marks are a means of encouraging the future clergy to get mainstream education. But Haroon's case raises serious questions about this policy.

Born to a low-income Christian family in Dera Ghazi Khan, Haroon grew up watching his mother work as nurse and father as a health worker. "I always wanted to be a doctor as I saw my parents assisting doctors. "I worked hard to achieve that dream, and obtained 860 marks in the entry test," Haroon says.

But when the merit list was formulated, several students who had secured less than him got in because they were Hafiz-e-Quran and got an additional 20 marks.




Haroon approached the Lahore High Court with the help of a Christian rights organisation. He pleads that under article 25 he is an equal citizen of Pakistan and should not be at a disadvantage for being a Christian. The court ruled that this was a policy matter and it was the job of the government to make policies. Haroon is now studying dentistry in Lahore.

Is that fair to non-Hafiz Muslim students?

Another sentiment on the issue is that when the additional 20 marks are not given to all Muslim students, how can a sweeping move give additional 20 marks to all minority students? Mufti Shahid Obaid, a religious scholar and teacher at Jamia Asharfia Lahore, a leading religious seminary, said: "Not even Islamic religious scholars who study ten years for the Dars-e-Nizami degree get a single additional mark. There are many talented poor Muslim students as well but they don't get any special advantage."

Mufti Obaid was of the opinion that if an exception was made for the Christian students by giving them additional 20 marks for their knowledge of the Bible, it would be unfair to other minorities and very difficult to come up with a common benchmark.

He said that if minorities want a review of this policy, they should write to all the religious seminaries and then Ulema can unanimously give an opinion about what should be done in this regard.

Social injustice?

"This is social injustice and a discriminatory policy against minorities. This law along with several other controversial laws was introduced by General Ziaul Haq. Either students from all religions should get additional 20 marks for their religious studies or none should get any advantage on the basis of faith," said rights activist and Chief Executive of ASR Resource Centre Nighat Saeed Khan.

Voices on the matter

Jamaat-e-Islami (JI) Deputy Information Secretary Anwar Niazi said that this advantage was given for memorizing Holy Quran. He however agreed that the legislation could be considered by taking up the matter in the assembly.

First Sikh elected to Punjab Assembly Sardar Ramesh Singh Arora (PM-N)
said, "This encouragement should be for students of all religions. I will move a resolution about this in the Punjab Assembly and propose legislation on the subject."

Pakistan Tehreek-e-Insaf Punjab President Ejaz Chaudhary said that PTI would support any legislation that aims at getting students from minorities additional marks depending on their religious knowledge.

Religious scholar and Assistant Professor at Sheikh Zayed Islamic Centre Punjab University Dr Hafiz Muhammad Abdul Qayyum said this was purely a constitutional matter and should be resolved in the parliament. "Why should one go into a debate about which religious learning can be considered at par with learning the Holy Quran?," he said, and thinks that as a goodwill gesture all minorities students should be given additional 20 marks.

Published in The Express Tribune, June 29th, 2013.