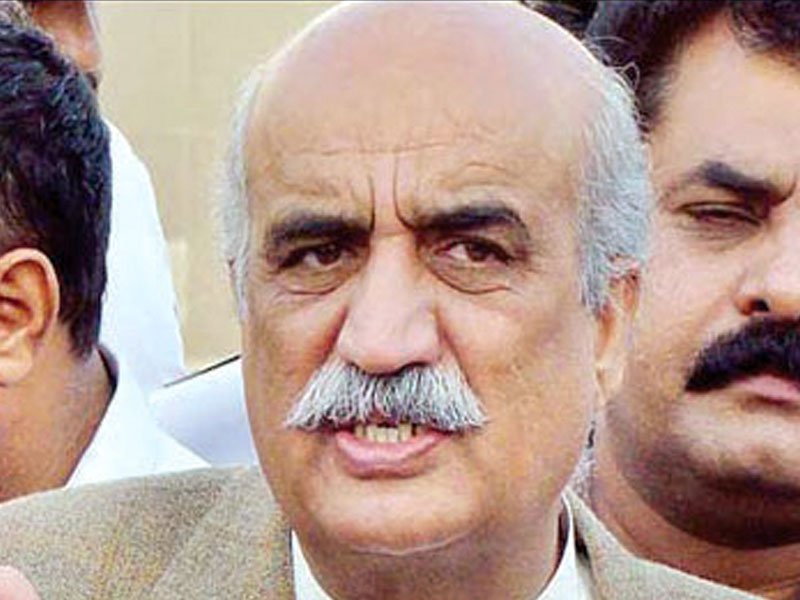 ---
ISLAMABAD: Pakistan Muslim League-Nawaz (PML-N) is reopening the Swiss cases, said Opposition leader in the National Assembly Khursheed Shah on Thursday, Express News reported.

Addressing the National Assembly session, Shah said that earlier PML-N and PPP were working together, however, their recent statements show that their patience is fading and they are re-opening the Swiss cases, which were closed by the courts.

Responding to Shah's outburst, Chaudhry Nisar said that there was nothing political in the statement, there were just legal points.

Earlier on Wednesday, the government's top lawyer made some startling revelations about the infamous Swiss case in the Supreme Court.

AG Munir Malik told the court on Wednesday that "after the November 5 letter … requesting to withdraw the letter written by former attorney general Malik Abdul Qayyum for closing the [Swiss} cases, the government [also] wrote [another] letter on November 22 addressing advocate Dr Nicholas Jaanding, their lawyer in Geneva."

In another letter written without informing the Supreme Court, the government urged the Swiss authorities that the order of the closing the cases by former attorney general Malik Abdul Qayyum on May 25, 2008 had attained finality and under Swiss laws cannot be reopened, AG Munir Malik said.

To the surprise of the bench, AG Munir Malik said the decision of the Swiss authorities was conveyed to the Pakistan government on February 4, 2013 but it was made available on the records on June 14, 2013 and that too after the incumbent government asked its ambassador in Geneva about the proceedings.

He said that the incumbent premier, Nawaz Sharif, has formed a two-member team – comprising Cabinet Secretary Sami Saeed and Intelligence Bureau head Aftab Sultan – to find out the reasons for the non-availability of the records of the letters written to Swiss authorities with the law ministry and to fix responsibility.
COMMENTS (13)
Comments are moderated and generally will be posted if they are on-topic and not abusive.
For more information, please see our Comments FAQ