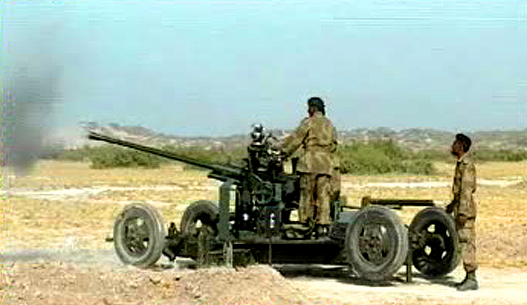 ---
KARACHI: The country's largest military exercises dubbed Azm-e-Nau-3 gained momentum, as Chief of Army Staff General Ashfaq Kayani visited bunkers on the front line.

General Kayani observed fierce exchanges between Blueland and Foxland during the night. The Pakistani army, code named 'Blueland' fought against its imaginary enemy 'Foxland' and succesfully defended its territory against the enemy's aggression.

Both sides used fighter jets during the exercises. General Kayani appreciated the performance of the soldiers participating in the exercises.

An army spokesman said that the exercises would continue till May 15, and more than 20,000 soldiers belonging to all arms and services have participated in them.