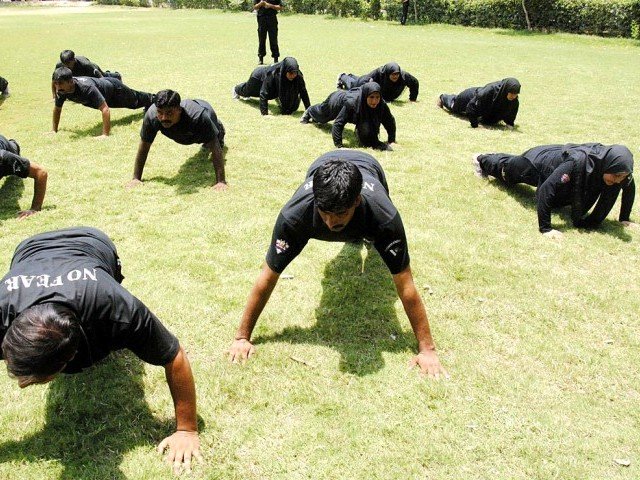 ---
LAHORE:



The Punjab government has decided to redesign its police force on the model of Turkish police which had arrested 40 army generals for plotting a coup, The Express Tribune has learnt.




Prime Minister Nawaz Sharif and Punjab Chief Minister Shahbaz Sharif chaired a high-level meeting to discuss the restructuring of the provincial police force at the PML-N Secretariat in the Model Town neighbourhood of Lahore.

A new system was proposed and approved with the resolve to table a draft of the new police act in coming sessions of the Punjab Assembly. Currently, 177,000 policemen cater to a population of 100 million in Punjab. In Turkey, 200,000 policemen are responsible for the security needs of 60 million people.

The meeting participants pressed for an increase in the police budget informing the Sharif brothers that Turkey set aside $7.5 billion for the police, while the Punjab police's annual budget was $0.75 billion.

The meeting decided upon a number of measures to enhance law-enforcement, while urging review of 36,000 weapon licences on a procedural basis to check weaponisation.

Firstly, police force in the province would be equipped with modern electronic devices for surveillance. The prime minister directed the acting IGP, Khan Baig, to chalk out a comprehensive strategy, while keeping in view optimum utilisation of modern technology and coordinated intelligence for better policing.

Secondly, the Punjab police would be bifurcated where policemen related to security affairs will function separately from those in the public service. Police units such as Elite, Mujahid, 15 and police personnel serving as police stations' staff would comprise the public service category, which will function under a separate command. Following Turkey's model, the service duration of police officers should be increased from six months to two years.

Also, strong accountability system within police system to be established where corrupt, lazy and incompetent officers to be punished like summary trial.

Published in The Express Tribune, June 23rd, 2013.
COMMENTS (7)
Comments are moderated and generally will be posted if they are on-topic and not abusive.
For more information, please see our Comments FAQ