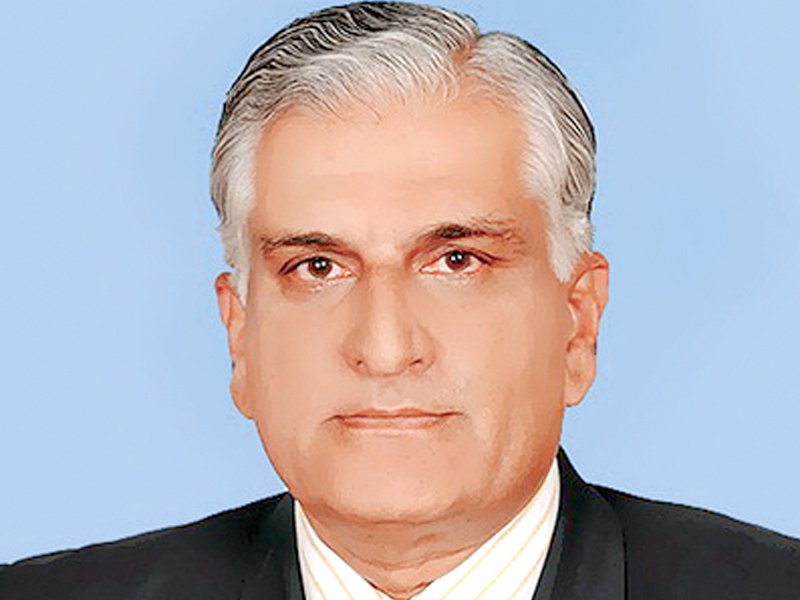 ---
ISLAMABAD: Law and Justice Minister Zahid Hamid on Tuesday filed an application with the prime minister to change his ministry, Express News reported.

An appeal was filed before the Supreme Court on Monday, asking it to restrain Hamid from performing his duties as law and justice minister until the court decided cases seeking trial of ex-president Pervez Musharraf under Article 6 of the Constitution.

"Now when the petitions (for Musharraf's treason trial) are at a final stage, Hamid who was the brains behind the November 2007 emergency, has now been inducted (once again) into the federal cabinet as law minister with mala fide intentions of giving a safe passage to Pervez Musharraf," noted advocate Sheikh Ahsanuddin, who had also petitioned against Musharraf.

Hamid was appointed as federal law minister on August 6, 2007 in the cabinet of then prime minister Shaukat Aziz and was the law minister when ex-president Pervez Musharraf imposed an unconstitutional emergency in the country.

"All records regarding proclamation of emergency in 2007 are in the custody of the law minister and there is every possibility that there could be manipulation or tampering of records to benefit the former president," Ahsanuddin said.

Asking for the inclusion of Hamid as one of the respondents in the pending petitions, Ahsanuddin argued that the federal minister could not distance himself from the 2007 emergency.

"All notifications concerning the proclamation of emergency were issued by the law ministry on the directions of the minister," the petitioner claimed.

He asked the apex court to seal all relevant records related to the 2007 emergency as then law minister Hamid was responsible for not executing an order passed by a seven-member bench of the Supreme Court against any unconstitutional actions.