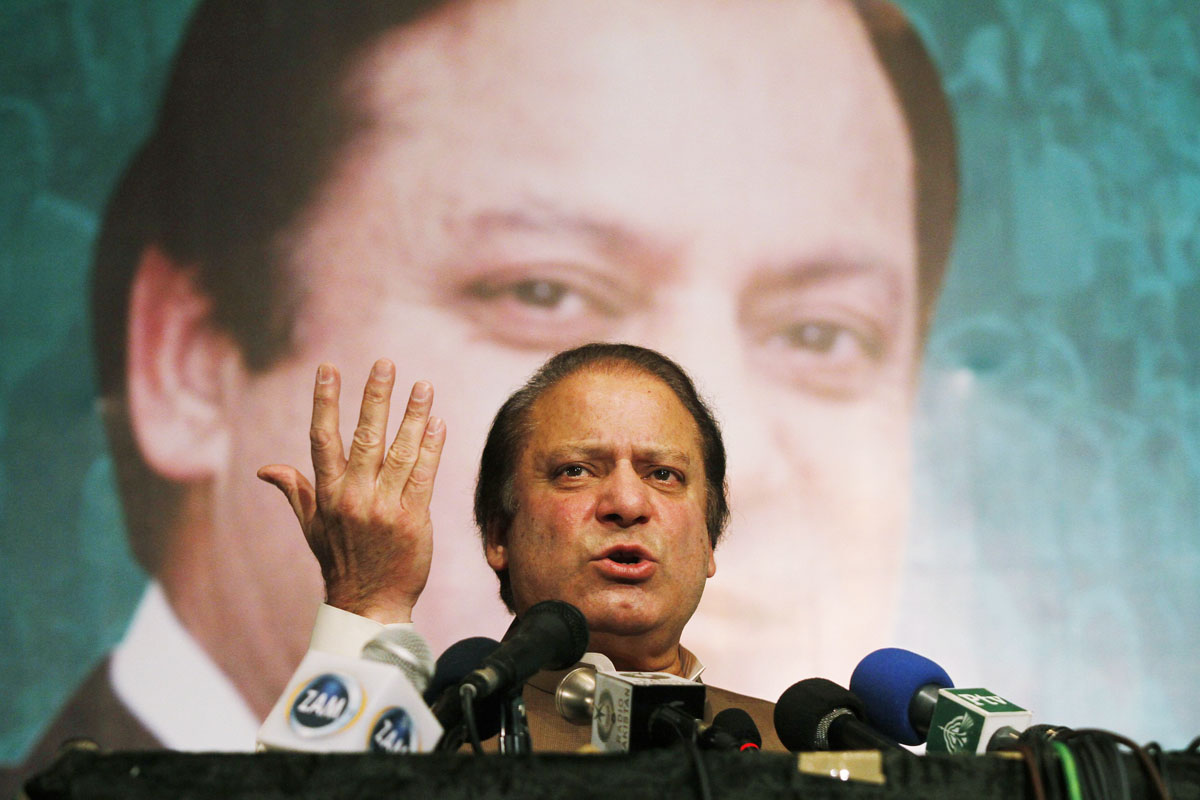 ---
LAHORE: Pakistan Muslim League-Nawaz (PML-N) chief Nawaz Sharif in his pre-parliamentary address in Lahore on Monday said that if there was an option to talk to the Taliban with the hope of making the country peaceful, they should take it. 

"We have never bad-mouthed anyone in our election campaign," Sharif said in a slight to his opponents, Express News reported. "We accepted everyone's mandate."

"We will help the provincial governments in whatever way, but then there should be an end to the ongoing violence," the prime minister-elect said.

Nawaz said holding negotiations is the only way to effectively solve problems.

"We have lost several lives, our economy is deteriorating... If Taliban offers us an option to have dialogue, we should take it seriously. Why can't we talk to the Taliban to make our country peaceful?"

Working on common agenda

He said that affairs of the country should be given precedence over politics.

"All political parties need to work on one common agenda for the betterment of the country and this is what I reiterated when I went to Shaukat Khanum Hospital (to visit Imran Khan)," he added.

PML-N won the highest number of National Assembly seats in the general elections that took place in the country on May 11, establishing a simple majority in the centre. Pakistan Tehreek-i-Insaf (PTI) who won in Khyber-Pakhtunkhwa in the elections has formed its own government in the province.
COMMENTS (51)
Comments are moderated and generally will be posted if they are on-topic and not abusive.
For more information, please see our Comments FAQ