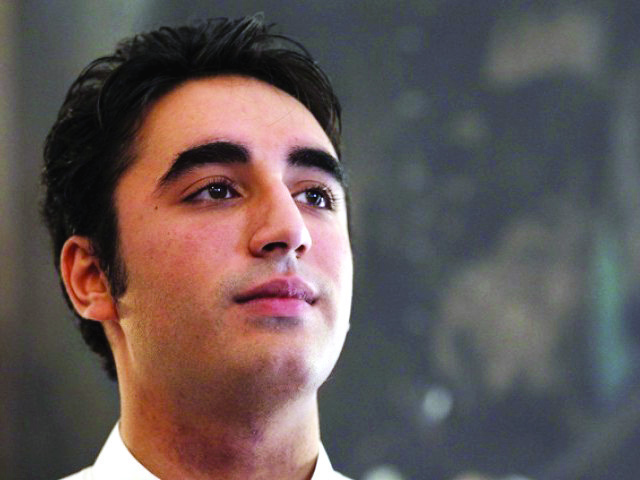 ---
KARACHI:



Days after his Pakistan Peoples Party (PPP)  received a drubbing at the hands of Pakistan Muslim League-Nawaz, President Asif Ali Zardari told the party's elected leaders that he will personally oversee the reorganisation of the PPP later this year.




Addressing newly elected legislators from Sindh at Bilawal House, the president said that despite massive rigging, the PPP had "accepted the results because the country cannot tolerate more confrontation."

He called upon the election commission to take notice of rigging allegations and inquired why the commission was silent.

Several party members at the meeting presented the president with evidence of organised rigging at constituencies in Lahore, Rawalpindi, South Punjab, Karachi and Tharparkar.

Sources in the party told The Express Tribune that the meeting provided an opportunity for the president and PPP patron-in-chief Bilawal Bhutto Zardari, to seek the opinions of Sindh legislators on a possible alliance with Muttahida Qaumi Movement (MQM) in Sindh.

"Even though the reconciliation policy has not yielded tangible results in our favour, but we want to continue this policy for the sake of our country. We want to form a coalition government in Sindh with our old friends," said Zardari, while inquiring the opinions of party leaders on the possible arrangement.




Senior leaders including former chief minister Syed Qaim Ali Shah, Makhdoom Amin Fahim, Khursheed Shah, Nawab Yousuf Talpur and Raza Rabbani endorsed the president's idea and gave him the authority to take any decision deemed necessary for the party.

Addressing his party members via video link, Bilawal said that even though anti-democratic forces had created hurdles for the party, they had contested the elections. He said that elections had been rigged under a pre-planned strategy to convert the party into a minority.

Bilawal asked party members to play the role of a strong opposition in the parliament while avoiding "politics of confrontation." The young leader also indicated that he would look to reshuffle the party cadre from the bottom up in consultation with senior leaders.

Meanwhile, the president directed party members to spend most of their time in their respective constituencies, resolving the problems of the people.

Sources added that the choice of nominating a leader of the opposition in the National Assembly also came under discussion.

Later, while speaking to media, PPP leader Syed Khursheed Shah denied that the party had nominated him as opposition leader in the National Assembly.

Published in The Express Tribune, May 15th, 2013.
COMMENTS
Comments are moderated and generally will be posted if they are on-topic and not abusive.
For more information, please see our Comments FAQ