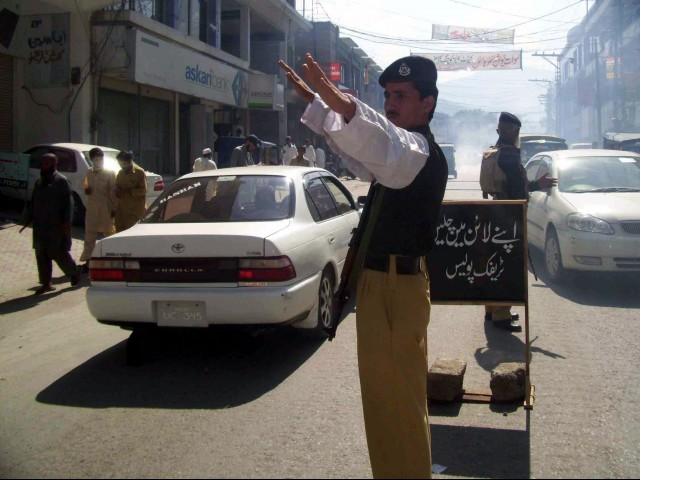 ---
LAHORE: The City Traffic Police resumed ticketing vehicles for traffic violations on Sunday after a two-day moratorium.

Traffic wardens did not ticket vehicles on Friday and Saturday. Drivers have to hand over their licences or identity cards when they are given a ticket and can only pick them up again after they pay the fine. Since most drivers do not carry licences and usually hand over their ID cards, those ticketed on Friday or Saturday would not have been able to vote in the general elections.

"We decided not to issue tickets as we did not want to confiscate people's ID cards and leave them unable to exercise their right to vote," said Chief Traffic Officer Captain (retired) Sohail Chaudhry.

Wardens returned to business as usual on Sunday, but few tickets were handed out, given the low volume of traffic, he said. Another reason for the leniency on traffic violations was the large number of rallies being staged by PTI and PML-N supporters, he added.




The City Traffic Police increased deployment around the Model Town and Rawind properties of the Sharif brothers, in order to facilitate the movement of important personalities. The Punjab government also returned the security personnel it had withdrawn from the PML-N's senior leaders a few days ago, said SP (Security) Abdul Ghaffar Qaiserani.

Traffic situation

The roads were relatively empty on Sunday, in comparison to the many rallies over the last few days as citizens got caught up in election fever.

"We had to let many traffic violations go, both minor and major, on Friday and Saturday as we did not have the power to issue tickets," a warden on Main Boulevard said.

He said that he had enjoyed seeing people's enthusiasm for the elections. He said that the atmosphere had been neither aggressive nor offensive. "It was the first time I had seen whole families on the roads supporting a party," he said.

A warden on Defence Road said that both PML-N and PTI workers behaved well towards each other in the road rallies. He said that late on May 10, a small PML-N rally encountered a large PTI rally. Both sets of supporters engaged in shouting slogans, but neither side got aggressive, he said.

The warden said that many women had also participated in the rallies, without being harassed, which was evidence that the country was changing. He said that PTI supporters had far outnumbered PML-N supporters in the rallies he had seen in DHA.

Published in The Express Tribune, May 13th, 2013.