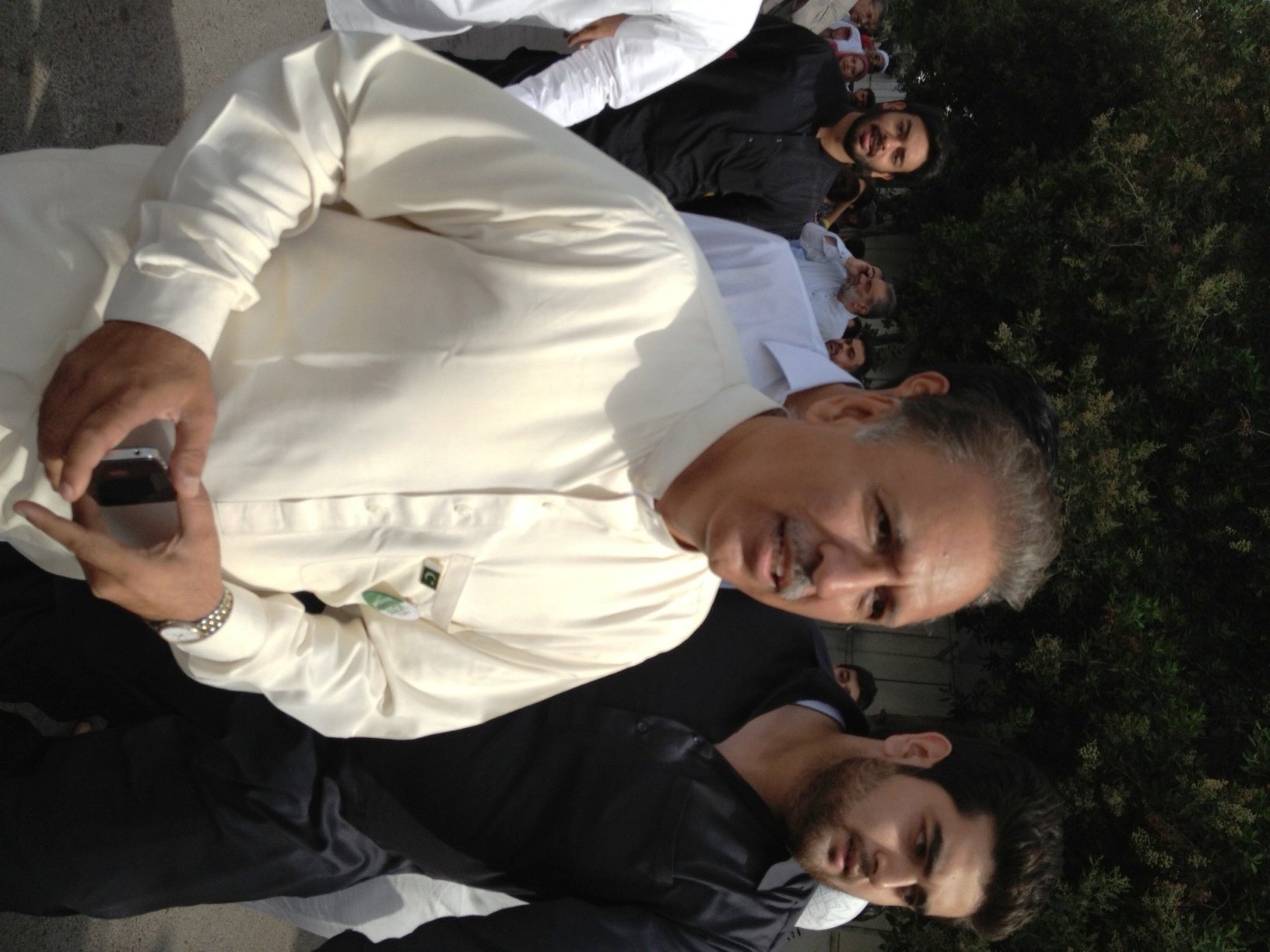 ---
KARACHI: Nearly two hours have passed since polling was scheduled to begin, yet the polling station in Khy-e-Hilal NA-250 is still not open, reported Express Tribune correspondent Shayan Naveed.

Unverified reports suggest that the ballot boxes have not arrived at the venue yet.

The line, which has approximately a 1000 people, runs all the way to the neighbouring road. People have started to leave due to the prolonged wait.

Dr Alvi encouraged frustrated voters to wait and said "Don't go anywhere, it should take another 15 minutes or so."

Dr Alvi's staff handed out water bottles to those waiting in the heat.

Celebrities such as Bilal Maqsood from Strings, actor Abid Ali and Marina Khan were also spotted at the venue. Former dictator Pervez Musharraf's daughter was also in line to cast a vote.