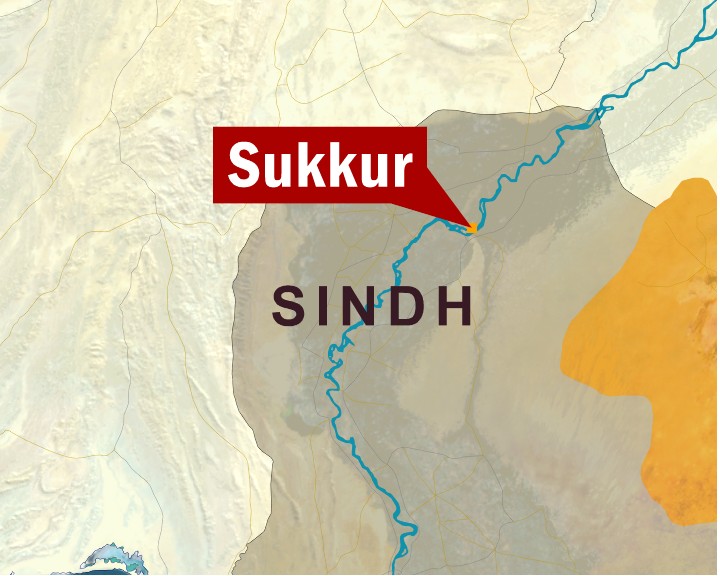 ---
SUKKUR: The central vice-president of Oil and Gas Development Company's (OGDC) labour union, Zahid Bhutto, was harassed, allegedly by members of Mahar clan, in the limits of Ghotki police station, on Monday.

He claimed that he was returning home after work when some men beat him up and escaped from the scene leaving him in an injured condition. He was taken to Ghotki hospital. The Ghotki police have registered a case against 13 people, including Akhtar Sanghar, Ghulam Haider Sanghar, Jameel Sanghar and Abdul Qadir. The police have yet to make arrests.




Bhutto alleged that a few days back, a member of Pakistan People's Party, Ali Nawaz aka Raja Mahar, who is contesting elections on PS-6 Ghotki, asked him to join the Mahar group. "When I refused his request, two of his supporters, Ranjho Mahar and Akhtar Sanghar attacked and injured me," he said. He mentioned that the culprits also robbed him of cash, his phone and his watch.

Akhtar Sanghar, who is the former nazim of union council, Bundh, Ghotki, denied being involved in the incident. "I was in Karachi when the incident occurred," he said.

He also mentioned that Bhutto had been pressurising the administration to fire four members of the Sanghar clan, who had been hired a few weeks back. "They were subsequently fired by the administration," he said, adding that Bhutto's men also beat up the workers." Raja Mahar was unavailable for comments.

Published in The Express Tribune, April 10th, 2013.