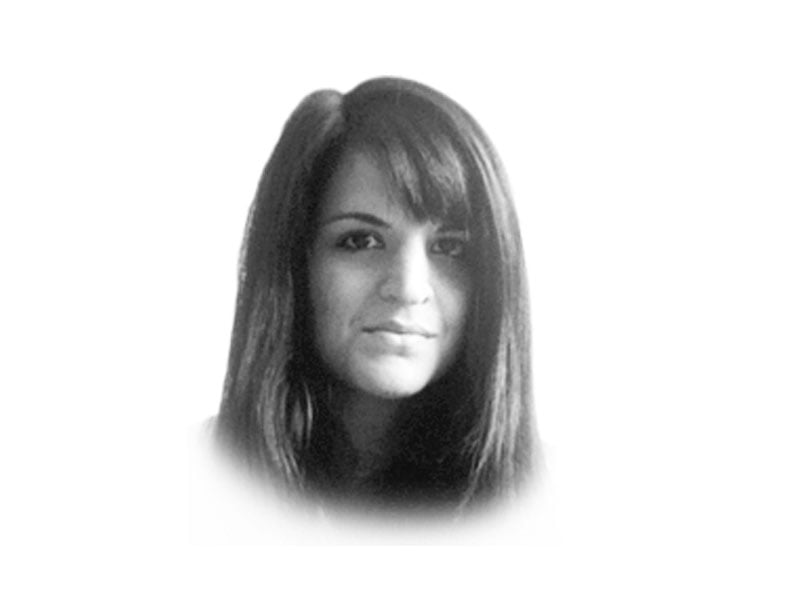 ---
If there is one thing that Pakistan has in abundance, it is young people. According to Unicef, the country has one of the world's largest youth bulges, with 35 per cent of the population aged 15 or under. While the children encompassed in that particular statistic may be too young to vote, young people are still being touted as the deciding force in the coming election, which is currently scheduled to take place on May 11. Figures released by the Election Commission of Pakistan (ECP) show that a significant proportion of this year's electorate is made up of people under the age of 35. Nearly half of the 84 million registered voters — 47.8 per cent — are aged between 18 and 35, while 19.77 per cent, or 16.88 million voters, are under the age of 26.

There is no doubt that political parties are aware of this sizeable youth vote and its potential voting power. Perhaps, the most obvious example is Imran Khan's Pakistan Tehreek-e-Insaf (PTI), which has targeted much of its campaigning at young people over the last two years. It has a greater online presence than the other, more established parties, using Facebook and Twitter to disseminate information and engage supporters. PTI campaign material also places emphasis on the concerns of disillusioned youth, pledging to build a better economic environment with more job opportunities. These efforts have been reflected in its pubic rallies, largely populated by young people. While the PTI — a relatively new entrant to the political scene — has an obvious interest in utilising the youth vote to challenge the status quo, the more established parties have also made attempts to court the young. For its part, the ruling Pakistan People's Party (PPP) has been aggressively encouraging registration for Computerised National Identity Cards (CNIC). Without one, you cannot vote and many of the new registrations are expected to be in rural areas where the PPP can rely on support. There is also the fact that along with a CNIC comes eligibility for vote-winning public welfare and loans, which young people can benefit from. Meanwhile, in Punjab, the Pakistan Muslim League-Nawaz (PML-N) has given away thousands of free laptops to college students.

It is obvious, then, that the big parties don't want to miss out on the votes of young people. But how important will this group actually be in deciding the election result? The first thing to note is that no one knows how these voters are going to behave. Many of them — around eight million — are new voters, created when the voting age was reduced from 21 to 18 in 2002. There is no guarantee that these newly registered voters will even make it to the polling stations and there isn't much data available for comparison. The ECP does not collate information on how people have voted according to age group, so it is a mystery what under-35s have done in past elections. Certainly, the influx of new voters didn't have much impact on the status quo in either the 2002 or 2008 elections. This lack of information makes it difficult to predict the future with any accuracy.

In fact, it might be jumping the gun to talk about "the youth vote" at all. In a country which has such a vast range of educational levels, wealth and access to technology, it is impossible to discuss a particular age group as a single monolithic entity. A lot of the time, when people talk about the youth vote, they are talking about urbanised youth, who have high literacy rates and are plugged into social media. But more than 65 per cent of the country's population is rural, meaning that a substantial proportion of young voters are not in these urban centres. That means that the PPP, trying to increase the number of young village-dwellers registered to vote, and the PTI, utilising social media to reach out to urbanised young people, are essentially focusing on two different groups altogether. It would be reasonable to assume that young rural voters will make their decision on roughly the same basis as older rural voters; namely, the strength of local candidates, local agendas and feudal voting blocs.

Ultimately, it is impossible to say how young people are going to vote, or if they are going to vote at all. Commentators are divided on whether this group will be a game changer, finally shifting power away from the long-established parties, or whether the power of the young is actually just a mirage.

In fact, the youth constituency — such as it exists — is likely to be more of an issue after the election. With more than a third of the population aged under 15, the demographic crisis is going to get worse and worse over the coming decade. Young people are already disillusioned with a system that is plagued by corruption and that does not empower people who are outside the small, wealthy elite. Social theorists have argued, convincingly, that an excess of young men in a population can stir social unrest and terrorism. Several studies have shown that youth bulges in developing countries are associated with higher unemployment and, therefore, a greater risk of violence and political instability. This is down to the fact that a large proportion of adolescents entering the workforce will create unemployment and alienation unless new opportunities are created quickly. That is not happening in Pakistan at the moment, which does not bode well for a country already troubled by violence and unrest.

The political parties may all be engaging with youth when it comes to winning votes, but after the next government has been formed, whoever emerges victorious would do well to focus on the things that will actually keep this young population happy, productive and engaged with society. Rather than free computers or welfare handouts, the only things that will make a difference in the long term are education, economic development and the jobs that go with it.

Published in The Express Tribune, March 25th, 2013.
COMMENTS (14)
Comments are moderated and generally will be posted if they are on-topic and not abusive.
For more information, please see our Comments FAQ