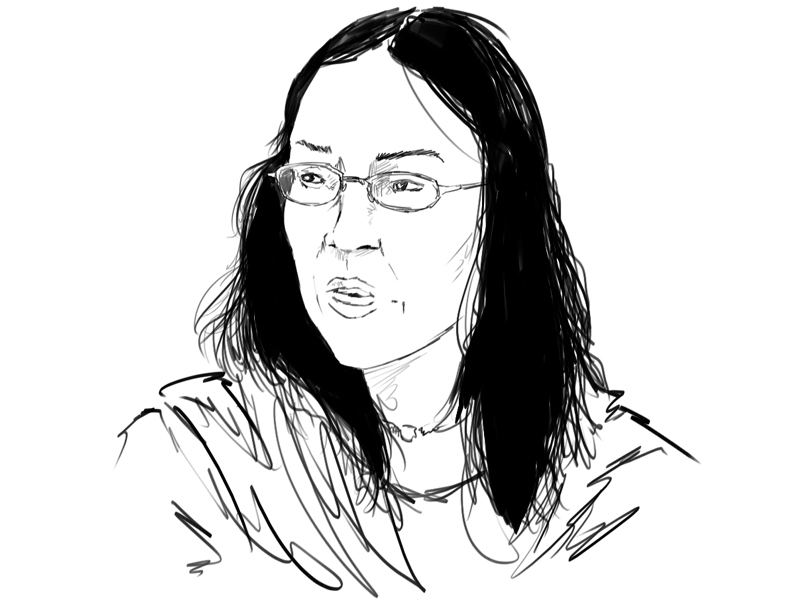 ---
When the news of Parveen Rehman's murder started running on news channels, Safdar Haleem Khan's thoughts went back 20 years - when the poor neighbourhoods in Orangi Town had no working sanitation system, people paid a sweeper almost every day to unclog sewers and waste water overflowed on to the streets and into their homes.

"I didn't know Rehman but I knew of her work. I will not forget all the work the Orangi Pilot Project (OPP) did for us back then," recalls Khan, a resident of Orangi from 1992 to 2008. "It was the only organisation, which came to our help."

Rehman, who preferred to stay behind the scenes, remained the driving force behind the OPP for years after joining them in 1983.

From the project's office, she directed and coordinated work which spanned from low-cost housing schemes, rehabilitation of people displaced by floods in rural Sindh to recording encroachment of land in Karachi. The work that OPP carried out in the 1990s for the squatters, helping people build sanitation system, has been replicated across the country.

"This is something done entirely by the people," Rehman had told The Express Tribune a few months ago. "No one from the government came forward to help them."




Residents too remember the open conduits which carried sewerage before the OPP offered their help. "Filth used to be everywhere. Illnesses caused by contamination were common," recalled Khan.

Most people couldn't afford the construction of even a seven-foot-long pipeline to carry waste water from their homes to the gutter lines. "We had bought land from the government for just Rs20 per square yard. The homes were simple bare-bricked structures," he said. "Now that I look back at all the work the Orangi Pilot Project did for us, I can tell you how people such as Rehman have played an important role for us."

Empowering people with knowledge

The first sewerage system was built in Hanifabad in Orangi No. 1. "It took us six months to help build the sewerage system in just one lane. But gradually, the replication started," said M Javed Ali, a manager at the OPP.

"At first we used to help the residents with everything - conducting surveys, making designs, tools, laying out cost estimates, technical assistance and supervision. But then people started doing it all by themselves, leaving us just the task of technical advice," he elaborated. "We had imparted training to masons and labour workers from the area which helped everyone in the coming years."




The real impact of the model started to emerge after four years as people started taking decisions themselves.

For basic facilities, such as sanitation and water, residents relied on local government institutions and union councils. The government remained, however, short on cash when it came to the development of colonies and settlements.

OPP's initiative to motivate people to construct proper sanitation system on self-finance basis has been a success as more than a hundred settlements and areas have adopted it in Karachi with the help of the NGO's technical experts.

Its model has been replicated in different neighbourhoods, such as Baloch Colony, alSadaf, Mominabad, Abro Colony, Khuda ki Basti, Korangi, Qazba and SITE. "At the start of the project in the 1990s, the system was being built for Rs625 per house. Now it costs Rs2,500 per house. A government agency will, however, build the same thing for 10 times more," said an OPP employee.


Published in The Express Tribune, March 15th, 2013.