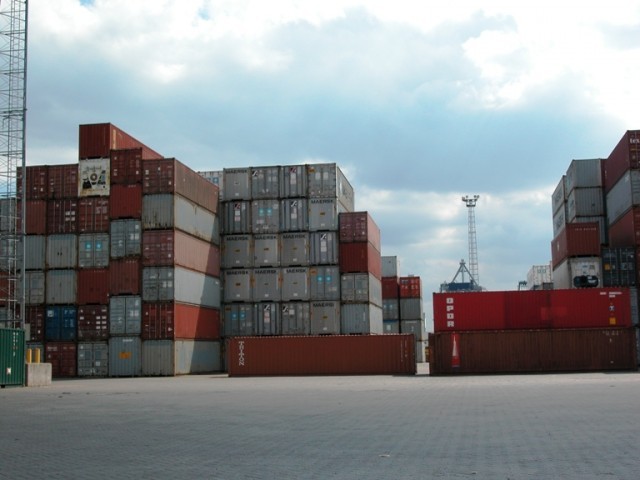 ---
ISLAMABAD:



Speakers on Wednesday unanimously blamed bureaucratic red tape for stalling economic cooperation between Pakistan and China as well progress at the regional level.




Prominent experts were addressing a conference on "Pakistan-China Economic Cooperation with focus on Thar Coal, Kashgar Special Economic Zone and Gwadar Sea Port." The discussion was organised by Islamabad Policy Research Institute (IPRI), said a press release issued by IPRI.

The speakers said that while major projects took time to start and limped along through procedural delays, trade prospects dwindled on account of Pakistani private sector's obsession with doing business only with the Western countries.

They maintained this was Asia's century led by China's principled policy of peace and economic development. By rejecting confrontational policies and pursuing peace, China had brought a change in the strategic climate of the region.

Senator Mushahid Hussain said that it was an important juncture as the region was in transition. He said a new leadership is taking over in China, elections are due in Pakistan and Afghanistan would be entering a new phase with the US troops exit next year.

He said China's pursuit of peace had made it the leader of Asia and defeated the proponents of a new great game. He said there were immense prospects of economic cooperation between Pakistan and China but bureaucratic delays stood in the way.




The red-tape and "babugiri" will have to be slashed if mega projects with Chinese help were to materialise in time, Mushahid said.

Professor Zhou Rong, Chief Correspondent in Pakistan for Chinese Guang Ming daily, said Gwadar Port is a natural continental bridge which would benefit Pakistan, China and central Asian states. Rong also emphasised people-to-people contact which can be strengthened through learning each other's languages.

Strategic Studies Institute Director Fazalur Rehman, said bilateral trade has increased manifold but infrastructure deficit, poor technological infrastructure, low labour productivity, low levels of value addition in manufacturing and other factors are behind the sluggish growth of Pak-China economic relations.

Diversifying commodities to make them suitable and attractive could enhance the volume of exports and rectify the trade imbalance, Rehman said.

Another speaker, Dr Shabir Ahmad said Gwadar port's location would facilitate trade among more than two dozen countries of the Persian Gulf, the Central Asian Republics, Iran, Afghanistan, East Africa, Pakistan and China.

Published in The Express Tribune, March 14th, 2013.