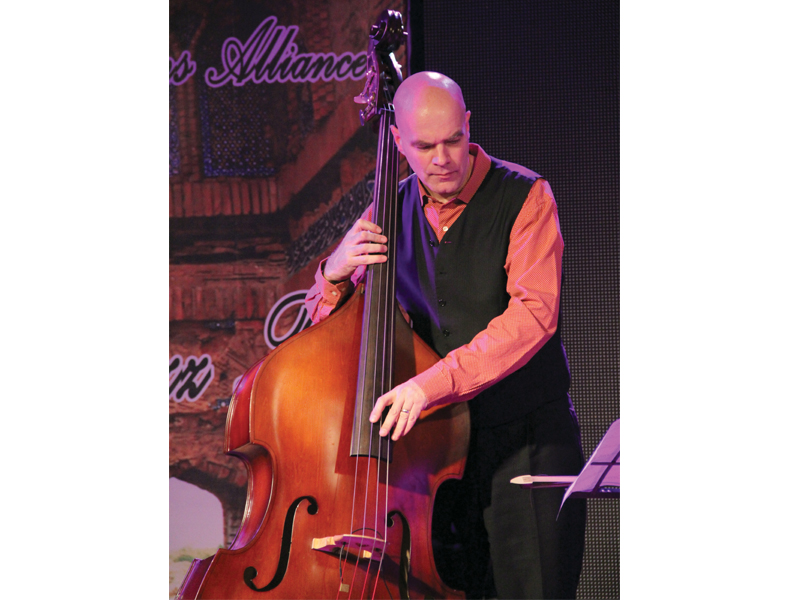 ---
KARACHI: The Heritage Foundation of Pakistan has launched a programme to encourage members of civil society and corporations to help preserve the dilapidated Makli necropolis.

Under the Makli Necropolis Heritage Champions Alliance, people can volunteer to help clean the intricate carvings on the stone structures and make donations for their upkeep. A lively event, hosted by the US consulate and the Dutch Embassy, was held on Saturday to launch the programme. A band called the Intercontinental Jazz Trio was flown in to regale the audience. The band comprises Tim Armacost, an American who plays the saxophone, bassist Joris Teepe from the Netherlands and drummer Shingo Okudaira from Japan.

"Three musicians from diverse backgrounds," said the beaming US consul general, Michael Dodman, as he introduced the band. "It is fantastic to support the programme. I have been to the Makli hills, and it's gorgeous. You all should take a trip there," he said to the smartly dressed diplomats, politicians and corporate leaders in the audience.




Dodman admitted that not many American musicians come to Pakistan these days as they used to back in the 50s and the 60s, but the US consulate in Karachi does encourage them to make the trip.

Speaking about the launch of the preservation campaign, the consul general said, "We are looking for champions today - champions who would help us preserve the country's heritage."

The CEO of the heritage foundation, Yasmeen Lari, said that the Makli necropolis is a collection of important architecture connected with more than 100,000 rulers. She said that the programme will try to get people to have a sense of owning the site."We want people to come forward to promote team building and also help develop long-term association with Makli."

Before performing, the members of the band - which has been performing together for 17 years - said that they were thrilled to be in the country. "I'm really excited! This is my first visit to Pakistan. I am happy to be part of a great initiative that diplomats have taken to protect the country's heritage," said Teepe, the bassist, who played an original composition titled 'Solitaire'.

His fellow musician Armacost, said, "Coming here was a complicated process, but we got visas in time." He added that he was scheduled to come to the city two years ago, but the wives of his other band members were apprehensive about this.

Published in The Express Tribune, March 4th, 2013.
COMMENTS (2)
Comments are moderated and generally will be posted if they are on-topic and not abusive.
For more information, please see our Comments FAQ