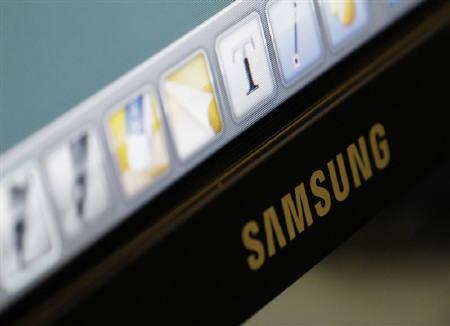 ---
LAHORE:



Samsung, a global leader in consumer electronics, is aiming to secure a larger share of the Pakistani market by the end of this year. Its action plan includes advertising heavily on all platforms available, with a special focus on brand shops, providing brand awareness, and introducing a range of products under one roof.




"In the televisions market, Samsung in Pakistan currently enjoys a 38% share, which we are aiming to increase up to 50% by the end of 2013," Amir Shahzad, Samsung Pakistan's Retail and Channel Management head (Consumer Electronics) recently told The Express Tribune.

Though Samsung offers a wide range of products, including smartphones, personal computers, printers, cameras, home appliances, medical devices, semiconductors and LED solutions, the company's Pakistani management is focusing specifically on the television segment by introducing the latest plasma TVs, LED TVs, home theatres and other home appliances.

The management says the company is benefitting from the rise of the Pakistani middle class. The global economic downturn – which forced many other electronic brands like Sony, Sharp and JVC to minimise operations in Pakistan – is another factor that has provided Samsung the opportunity to step in and capture the large domestic market.

Samsung operates through 550 dealerships in Pakistan, spread over the length and breadth of the country, through which a complete range of products is available to consumers. More recently, the rising trend of multinational retail outlets in large cities has forced the management to introduce brand shops in the country which showcase the latest Samsung products. The 30 "strategically-located" brand shops offer genuine Samsung warranties for 3D Smart TVs, LED and LCD TVs, monitors, plasma display panels, IT products, cameras and home appliances.

"Our latest appliances are relatively higher-end, but we are also targeting the rising middle class. These retail outlets are providing us a wonderful platform to promote our brand," Shahzad said.

The staff in each shop guides consumers in buying the right products according to their demands and budgets, Shahzad explained. "Such shops also provide technical assistance and after-sales guarantee and maintenance facilities to the customer," he added.

"The Samsung Brand Shop is a revolutionary business model for the Samsung retail brand, from where all retailers can learn and emulate building a consistent branding approach," Shahzad claimed.

However, like other multinationals, Samsung is reluctant to invest directly in Pakistan. At this stage, it is not even considering starting a proper assembling or manufacturing plant for its products in the country. It does assemble a handful of its products in country, but that is a tiny operation compared to its global operations, and Shahzad says the sole purpose of this business is to circumvent import duties and enable Samsung to compete in the local market at better rates.

That leaves Samsung's sole focus on heavy advertisement in order to register itself in the minds of the masses. "We want every Pakistani to use Samsung products, for which we are using every possible advertising channel, whether electronic and print media, road shows, brand shops, social media, promotion schemes, online advertisements," Shahzad said.

"We believe that advertising heavily is a strategy which will help us achieve our targets and make Samsung the country leader in all the different products offered by the company," he added.

Published in The Express Tribune, March 3rd, 2013.

Like Business on Facebook to stay informed and join in the conversation.