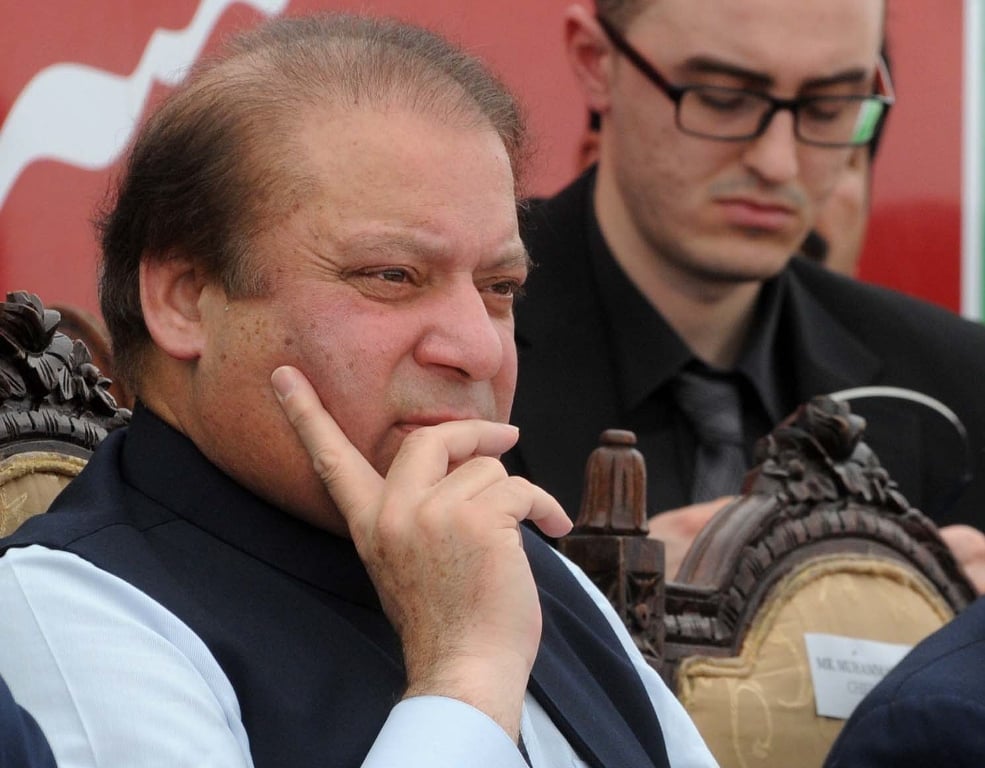 ---
LAHORE: Pakistan Muslim League (PML-N) chief Nawaz Sharif said that the ongoing 'war' between the ruling Pakistan Peoples Party (PPP) and former coalition partner Muttahida Qaumi Movement (MQM) could be fake.

Nawaz, speaking to the media in Lahore on Sunday, suggested that it is possible that the two parties are 'fighting' because the provincial assemblies are about to be dissolved, and a caretaker chief minister is to be elected by the government -- the PPP -- and the opposition, now led by the MQM.

"Why did the MQM not leave the government three or four years back? Why do it 15 days prior [to dissolution of assemblies]?" he questioned.

Nawaz said that everyone knows what public opinion is about the MQM's exit from the government and everything will be clear once the government and opposition sit together for talks on a caretaker setup.

The PML-N leader said that the PPP and the MQM distributed sweets and congratulated everyone when the Sindh Peoples Local Government Ordinance (SPLGO) was passed, but the PPP celebrated again when the ordinance was repealed.

"Which decision was right?" he asked.

The Sindh Peoples Local Government Act (SPLGA), which was passed by the Sindh Assembly on October 1, 2012, had been a major source of contention between the PPP-led coalition government and various nationalist groups in Sindh.

The ordinance was prepared after strong negotiations between the PPP and the MQM.

The government repealed the act on February 21, after which the MQM held protests and quit the coalition government to sit on opposition benches.
COMMENTS (26)
Comments are moderated and generally will be posted if they are on-topic and not abusive.
For more information, please see our Comments FAQ