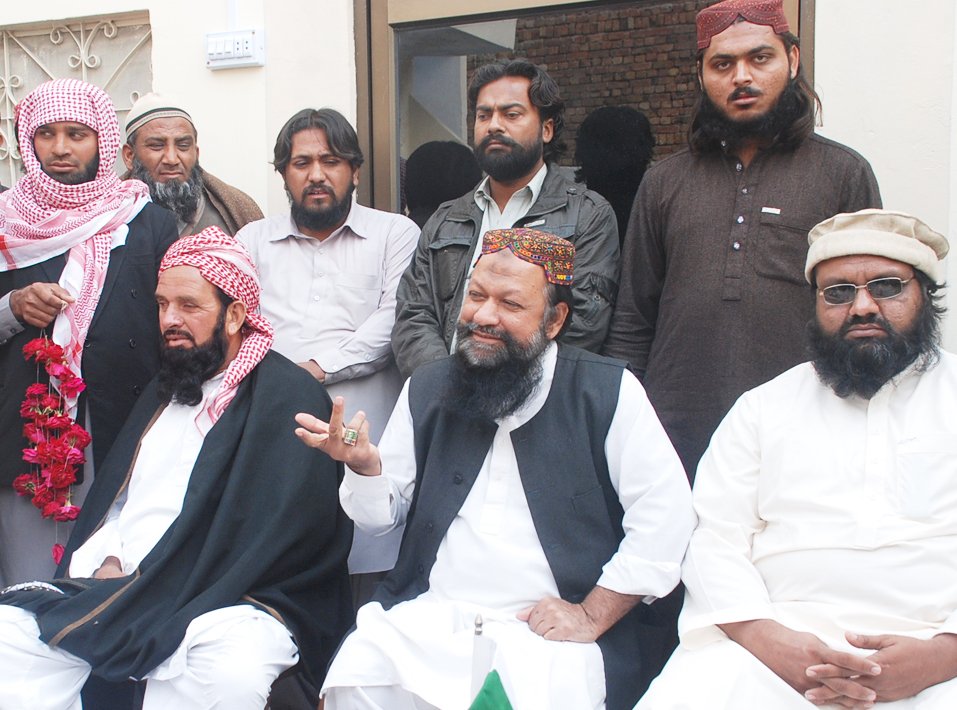 ---
BAHALWALPUR/ MULTAN: Top leader of the Lashkar-e-Jhangvi Malik Ishaq was detained for one month on Friday, Express News reported.

Ishaq was earlier detained in his house, however since the Quetta bombing that killed 89 people on February 16, the police have  detained him in the Rahim Yar Khan district jail.

Those killed in the attack mostly included members of the Hazara Shia community. The LeJ claimed responsibility for the bombing.

Before being detained, Ishaq held a press conference and declared the Quetta bombing a government failure.

Denying any role in the terror attack, Ishaq said every time the Shia community is attacked, LeJ is wrongly blamed.

Four FIRs were registered against the LeJ leader during the last three months alone in the district of Khanewal.

Earlier this week another senior LeJ leader Ghulam Rasool was detained in Gujranwala by local police.

Both these detentions have come in the aftermath of the Quetta bombings, particularly after demands for military operations in the province were publicly made.

Last week, Interior Minister Rehman Malik requested the Punjab government to act decisively against the LeJ so that terrorist attacks on Pakistan's Shia minorities could be prevented in the future.

ASWJ, LeJ protests

The Ahle Sunnat Wal Jamaat (ASWJ), which had been protesting in Karachi over the recent targeted attacks against their members, raids at their affiliated offices in Quetta as well as detention of some members in Punjab, gained impetus when two more of their colleagues were gunned down in Karachi on Friday.

The ASWJ protesting at Nagan Chowrangi in the city after mid-day prayers, however, after news of the murder of their colleagues reached the demonstrators, protests also erupted at Qaidabad, Lasbela and Sohrab Goth. The protesters also blocked traffic.

ASWJ spokesperson Maulana Saeed Akbar Farooqi though told The Express Tribune that the protests were peaceful, and all members of the ASWJ have been directed to maintain decorum and not force businesses to close.

Meanwhile, protests by the LeJ and the ASWJ were reported from different parts of the country, including Quetta.