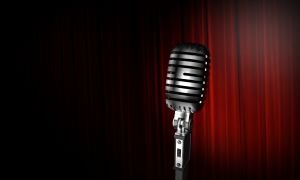 ---
LAHORE:



Social protection programmes in the country were praised on Friday by policy-experts, academics, and government officials at a dialogue organised by the Institute of Development and Economic Alternatives (IDEAS).




International Growth Centre country director Dr Ijaz Nabi said that for the first time in Pakistan's history, social protection programmes were based on empirical data, lending themselves to objective evaluation.

He said the involvement of independent experts in the evaluation and design of programmes – the federal government's cash handouts programme, the BISP, and Punjab government's skills-transfer programme (PEOP) – could help avoid pitfalls such as corruption, market mismatches in skills training, and lack of outreach.

Lead economist at the World Bank, Cem Mede, talked about the advantages of mixing conditional with unconditional cash transfers. He said that the mixing would allow households to spend on basic necessities like food, debt-servicing and education.

Shahid Kardar, a former governor of the State Bank of Pakistan, linked BISP's success to a partnership between the federal and the provincial governments.

He said if the federal and provincial governments share the ownership of social protection programmes, political obstacles could be overcome.

Sarah Saeed of the Punjab Economic Opportunities Programme, talked about the provincial government's skills-transfer intervention in the four poorest districts of the Punjab.

Dr Ali Cheema, senior researcher at IDEAS and CERP, pointed out how the programme was rectifying the mismatches between supply and demand.

Dr Anjum Nasim of IDEAS, talked about the fiscal impact of social protection. He mentioned the impact of untargeted subsidies given on food and energy and held that there was a need to enhance spending on social protection.

He said there was need to achieve consensus among all political stakeholders. 

Published in The Express Tribune, February 16th, 2013.