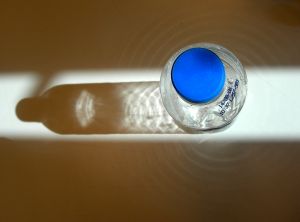 ---
FAISALABAD:



Speakers at a seminar held on Thursday called for tangible steps to fight climate change and provide potable water to as many as 1.2 billion people who, they said, lacked access to clean drinking water.




The event was organised at the Government College University Faisalabad (GCUF) by its Department of Applied Chemistry and the Department of Bioinformatics and Biotechnology.

The inaugural session was presided over by Vice Chancellor Prof Zakir Hussain, who stressed the need for stepping up efforts for the provision of clean water. He urged scientists, politicians and industrialists to make joint efforts to cope with the situation.

The VC said that the availability of clean drinking water in Pakistan was being affected badly.

On the potable water accessibility index, he said, Pakistan was ranked 80th in 120 countries.

He said the per capita availability in Pakistan had declined from 5,000 cubic metres in 1947 to 1,000 cubic metres in 2012.  This, he said, was a threat to human life and agriculture.

Talking about climate change, he said Pakistan was facing severe threats of climate change causing heavy floods, air pollution and water borne diseases. These, he added, needed to be overcome with enhanced practical work.

Prof Dr Naureen Aziz Qureshi said that science and technology was the tool of development used by the West. "We have to strengthen our scientific sector to fight with the various environmental challenges."

Dr Muhammad Iqbal from Karachi University, was also present.

Published in The Express Tribune, February 16th, 2013.