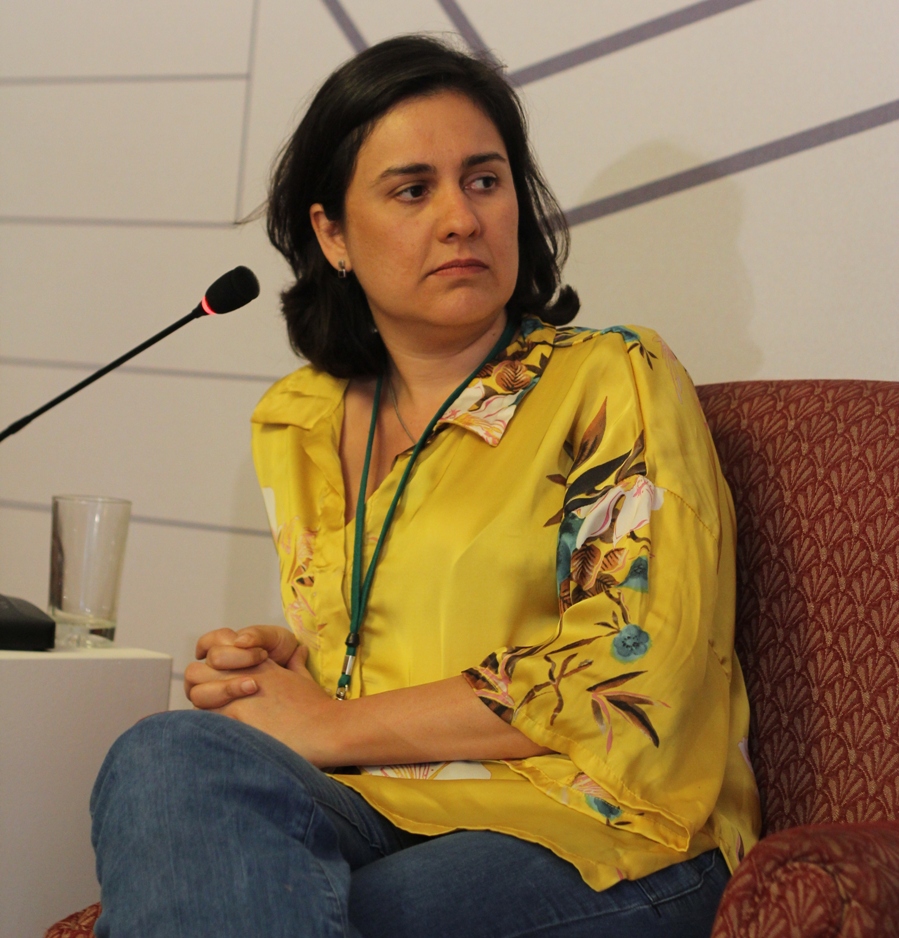 ---
KARACHI: The much-anticipated 'Cricket and Cricket Writing' session on day one of the Karachi Literature Festival 2013 Friday saw enthusiasts linking the hall at Beach Luxury Hotel to listen to renowned cricket writers Osman Samiuddin, Saad Shafqat and Kamila Shamsie.

The session kicked off with Shafqat talking about Pakistan cricket's unpredictability, referring to their position in the ongoing second Test against South Africa.

"There are only few teams in world cricket as unpredictable as Pakistan," said Shafqat. "They can be absolutely brilliant on one day and abysmal and ordinary on the other. That is Pakistan cricket for you."

Samiuddin said Pakistan tend to perform well when people are least expecting them to. "We have a habit of delivering the goods after being stunned into mediocrity."

Verdict on Asif, Amir, Butt

Meanwhile, Shafqat was also asked the inevitable question regarding his verdict on the defamed trio of Pakistan cricket — Mohammad Asif, Mohammad Amir and former captain Salman Butt.

The trio was handed lengthy bans by the International Cricket Council after being found guilty of accepting money in a spot-fixing scandal during the tour of England in 2010.

"The heart certainly wants them back but the mind says they got what they deserved," he said. "There were no doubts about their obvious talents but they cannot be forgiven for what they did. "Pakistan could have really done with Asif and Amir bowling from the two ends of the pitch though. Unfortunately, we might not be able to see that anytime soon."

'Butt most incompetent PCB chairman'

The sessions then turned towards the management of Pakistan cricket and questions were being thrown at the panelists about former administrators. When asked about the performance of the recent administrations, Samiuddin remarked: "Ejaz Butt was a poor administrator. He was indeed a good person but the most incompetent chairman the Pakistan Cricket Board ever had.

Talking about on-field issues, Samiuddin said Test cricket is not a diminishing format and has not suffered in the wake of the emergence of the shortest format of the game.

"Test cricket has its own charm. It is by no means a diminishing format. The three forms of cricket – one-day, Test and Twenty20 – are like music and its genres. Everyone has a different preference."

Pakistan women's cricket on the rise    

After the recent failure of the Pakistan women's team at the ongoing ICC Women's World Cup in Mumbai, Kamila Shamsie gave her verdict on women's cricket in Pakistan.

"There is immense talent in women's cricket in Pakistan," said Shamsie. "The only thing lacking perhaps is proper support. The recent failure is not a true picture of the status of women's cricket in the country. Given the adequate facilities and support, I am confident women cricket here will flourish and reach new heights."

Upon being asked about Pakistan's fan favourite Shahid Afridi and the undying love people have for him in Pakistan, Shamsie said: "He's a heartthrob for the people of Pakistan. There is no doubt about that. He's always in the news. Most definitely, he does not know how to be bored or be boring!"

The session came to an end with Shafqat's opinion on how there is too much hope being laid on cricket to play a major role in resurrecting the deteriorating relations between Pakistan and India. "Sport should be kept separate from politics. There is too much burden being put on cricket in hope that it will help improve the relations between the two countries."

He also added, as he signed off, that cricket lovers in Pakistan should indulge more into cricket writing as that is a dying art in the country.