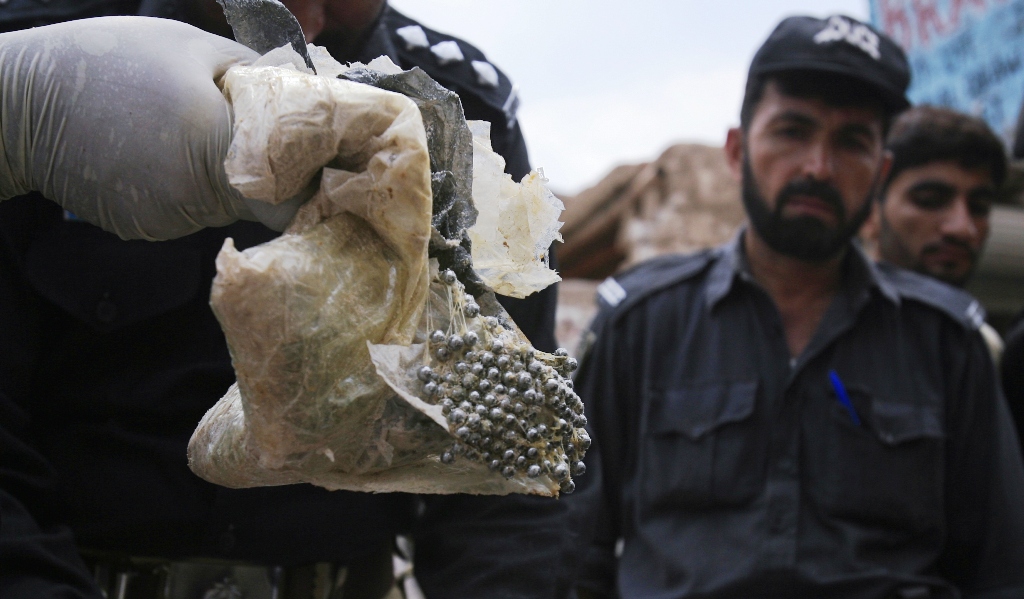 ---
MULTAN: A suicide bomb vest was recovered and defused from Kachri Chowk in Multan on Tuesday evening, Express News reported.

The surrounding area was cordoned off and shops were immediately closed soon after the improvised explosives were recovered. Bomb Disposal Squad (BDS) arrived and defused the vest within 30 minutes.

Police and BDS officials said that had the vest exploded, it would have caused considerable damage to life and property.

Bomb defused in Karachi

The Bomb Disposal Squad successfully defused a home-made bomb in Khawaja Ajmair Nagri on Monday.

The bomb, which could be operated through a remote control, had been planted near a police post in Rasheedabad, North Karachi. The experts from the squad explained that the bomb had been concealed in a pressure cooker.

An improvised explosive device, seven kilogrammes of explosives, two detonators and two batteries had been used. The extension wire attached to the bomb would have aided in its explosion, said an official. The squad was, however, able to defuse it within 20 minutes.
COMMENTS
Comments are moderated and generally will be posted if they are on-topic and not abusive.
For more information, please see our Comments FAQ