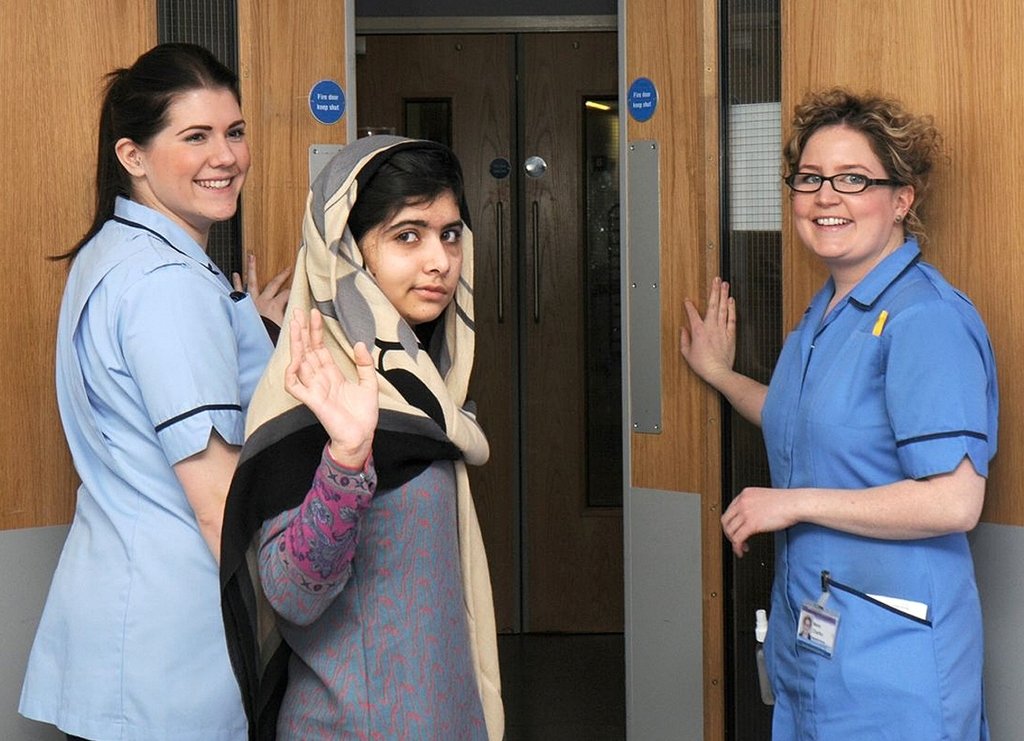 ---
Malala Yousufzai is out of hospital and back at her temporary English home with her parents and two brothers. The 15-year-old, who was shot in the head and neck in October 2012 by an armed militant determined to punish her for her campaign for education for girls, had battled hard for life in the initial days after the attack on her. Though she has now recovered sufficiently, to move out of Queen Elizabeth Hospital in Birmingham where she had undergone treatment for weeks, Malala is still not completely well.

She will need major reconstructive surgery on her cranium in a few weeks' time to repair damage inflicted by the bullet that pierced it and, according to sources, is also undergoing physical therapy to help deal with damage to the brain tissue and the muscles it controls as a result of the wound. It is hoped, however, that the plucky teenager who has already been giving interviews and talking to people from her hospital bed will eventually recover fully. The Pakistan government's decision to give her father, Ziauddin Yousufzai, a job as education attaché at the Pakistan mission in the UK, for at least three years, is good news.

But let us look beyond Malala and her new life in the UK. What has been done to stop the Taliban continuing to act to prevent education and hamper development? Just recently, five teachers were killed in Swabi. There have been other attacks on schools for girls and Malala's friends in Mingora say they still live in fear. The true tribute we could pay to Malala would be to make education safely available to every girl in the country and to eradicate the Taliban, who have inflicted so much damage on this basic right. The fact that they still stalk the country is bad news for everyone. As a gift to a girl who began her campaign when she was just 11 years old and suffered terrible injuries as a result a few years down the road, we need to ensure all possible help to make her dream come true.

Published in The Express Tribune, January 6th, 2013.