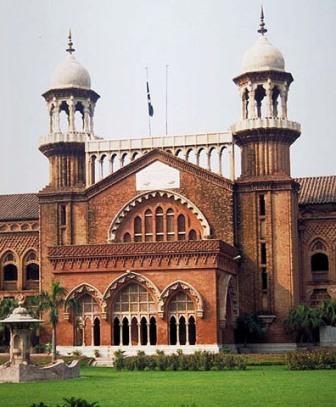 ---
LAHORE:



A Canadian Sikh businesswoman was murdered on the day she arrived in Pakistan by a German national of Pakistani origin who owed her money and an accomplice, according to police interrogations of one of the alleged killers.




Rajvindar Kaur Gill, 41, has been missing since August 25, the day she landed at the Allama Iqbal International Airport.

Police officials, speaking on the condition of anonymity as they were not authorised to speak to the media, told The Express Tribune that they had arrested Shehzad, a peon at Said Mitha Hospital, and he had confessed to Gill's murder.

Shehzad told the police that he had been enlisted in a plot to kill the Sikh businesswoman by a relative named Shahid, a German national of Pakistani origin, who had invited her to Pakistan for a diamond auction in Lahore. Shahid and Gill had known each other for a long time and he had told her he would pay her back the money he owed her when she came to Lahore, the police officials said. Shahid had told Gill that he was a Hindu, though he was a Muslim, they added.

Shahid and Shehzad received Gill at the airport and drove her to Sheikhupura on the Motorway shortly after, they said. They gave her tea spiked with sedatives to make her lose consciousness, strangled her with a rope and dumped her body in the Khanpur Canal off the Lahore-Sheikhupura Road, according to Shehzad's statement.




The investigators believe that Shahid is still in Pakistan. They are trying to locate him with the help of information gleaned from Shehzad.

Court hearing

The capital city police officer has been summoned to appear before the Lahore High Court today (Wednesday) to give a briefing on the status of the investigation, which has only recently picked up pace after months of lobbying by her father, Sikandar Singh Gill.

Gill moved the Lahore High Court on December 28 through Advocate Aftab Ahmad Bajwa seeking his daughter's recovery. He had earlier approached the Canadian embassy, which wrote a letter to the interior ministry seeking updates on the investigation. Sources in the ministry said that no response had been sent to the letter. He also contacted the Royal Canadian Mounted Police, who in turn contacted Interpol, which wrote a separate letter to the government here. He also sent a letter to Sukhbir Singh Badal, the deputy chief minister of Indian Punjab, who passed on his plea to Chief Minister Shahbaz Sharif during a trip to Lahore for the Asian Kabaddi Tournament.

Bajwa said that he would present more details about the missing businesswoman, including her personal diary and other material, to the court of Justice Sardar Tariq Masood at Wednesday's hearing.

Sources in the Canadian High Commission in Islamabad said that the high commissioner would attend the hearing as well.

Published in The Express Tribune, January 2nd, 2013. 
COMMENTS (10)
Comments are moderated and generally will be posted if they are on-topic and not abusive.
For more information, please see our Comments FAQ