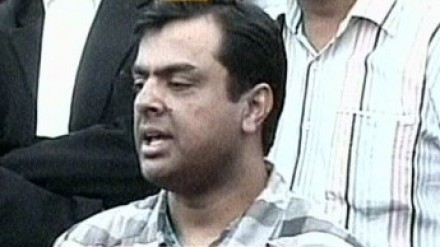 ---
NEW DEHLI:
Shoaib Malik's brother-in-law, Imran Zafar Malik has asserted that Shoaib never signed a marriage contract with any girl named Ayesha.
He was adressing a press conference with his lawyer Ramesh Gupta in New Delhi. He said the media has blown Shoaib's marriage with Sania out of proportions.
Imran Malik also dared Ayesha Siddiqi, who has claimed to be Shoaib Malik's wife, to prove her claims before the media.
Shoab's brother-in- law will stay in New Delhi for two to three days.
COMMENTS
Comments are moderated and generally will be posted if they are on-topic and not abusive.
For more information, please see our Comments FAQ