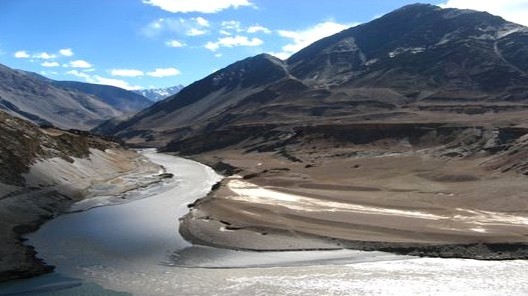 ---
The Indus River System Authority (Irsa) re-opened the Chashma-Jhelum Link Canal on Thursday.

Sources in Irsa said Punjab is now getting an additional 15,000 cusecs of water after opening the canal. Overall, Punjab will get 135,000 cusecs, while Sindh will receive 240,000 cusecs of water.

Sources revealed that the Irsa session, held Wednesday, discussed how to compensate Sindh for the water released into Punjab when it re-opened. It was also decided in the meeting that the canal will be opened when water level in the Guddu Barrage reaches 1,150,000 cusecs.

Meanwhile, Senior Minister of Punjab Raja Riaz said the opposition in the provincial assembly had tried to create misunderstandings between Punjab and Sindh on the issue of the Chashma-Jhelum link canal.

The minister termed the opposition's boycott of the session as, 'regrettable' when Irsa had already issued orders to re-open the canal. Raja Riaz called the opposition the remnants of dictatorship.

He said Punjab is ready to give sacrifices for Sindh, but at the moment it needs its due water share. The minister added that Irsa decided to re-open the CJ link canal with consensus.

However, Sindh Chief Minister Qaim Ali Shah termed the decision regretful.

Talking to the media in the Karachi Press Club, Shah said Irsa's decision to reopen the C-J Canal was unjust. He has expressed his reservation to the Chief Minister Punjab Shahbaz Sharif, who in turn promised to take action against the Irsa chairman.

Sharif claimed the final decision, during his meeting with the prime minister, was to not re-open the C-J canal.
COMMENTS
Comments are moderated and generally will be posted if they are on-topic and not abusive.
For more information, please see our Comments FAQ