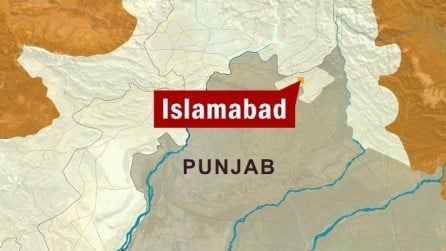 ---
ISLAMABAD: The federal cabinet approved on Wednesday a relief package worth Rs2.27 billion to reduce the prices of kitchen items during the month of Ramazan, which is set to start by mid August.

At a meeting here, the cabinet constituted a four-member ministerial committee to review the price situation and oversee implementation of the package. The ministers for commerce, food, industries and finance will feature on the committee.

Presiding over the meeting, the premier directed the committee to consider appropriate ways to utilise the surplus wheat stock lying with the Trading Corporation of Pakistan and others and to monitor the demand and supply of sugar so that there is no shortage of either during Ramazan.

Gilani also directed the committee to ensure that the people benefit from the relief package. He further directed the ministries of water and power and petroleum and natural resources to ensure supply of electricity and gas to consumers, particularly at Sehar and Iftar.

Hajj fare

The cabinet has decided to reduce the airfare for Hajj 2010 by Rs9,000 per head. The move comes after negotiations with Pakistan International Airlines.

The national flag carrier had earlier announced a decision to raise Hajj fares by Rs15,000 per head, provoking criticism by the people and the media.

Anti-narcotics policy

The cabinet has approved the new national anti-narcotics policy 2010, which aims to eliminate poppy cultivation. The policy envisages the taking of measures to prevent the trafficking and production of narcotic drugs, psychotropic substances and precursor chemicals by strengthening law enforcement agencies and by streamlining their activities.

The policy also looks to enhance educational and community mobilisation campaigns and projects, with a view to curtailing demand.

The cabinet approved draft agreement between Pakistan and Nigeria on cooperation in combating the illicit trafficking of narcotic drugs, psychotropic substances and precursor chemicals.

The cabinet has authorised the information ministry to negotiate the modalities for signing a memorandum of understanding with the British government to improve, promote and strengthen the strategy for counter-terrorism outreach.

Further, the cabinet has also accorded approval for the establishment of a government holding company for power sector debt resolution.

Published in The Express Tribune, July 15th, 2010.
COMMENTS
Comments are moderated and generally will be posted if they are on-topic and not abusive.
For more information, please see our Comments FAQ