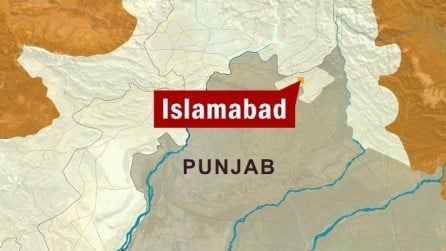 ---
ISLAMABAD: A row between the Capital Development Authority (CDA) and personnel of rangers has emerged over the occupation of land in Saidpur village, a cultural spot of the capital.

CDA officials said that the authority had decided to directly approach the prime minister against the occupation and construction on the authority's land by personnel of rangers.

The officials said that after "receiving" a cold shoulder from the interior ministry, the city mangers have decided to take up the issue directly with Prime Minister Syed Yousuf Raza Gilani.

According to CDA, rangers have constructed concrete four-walls and structures in the village area, encroached upon some 14.5 acres of land and set up makeshift camps.

Malik Aulya Khan, Deputy DG Environment Directorate (Margalla Hills) confirmed that rangers were only supposed to stay at the location for security reasons. He said CDA had not allotted a single inch of land to them.

The rangers were deployed in the federal capital following a deteriorating law and order situation and were provided space by CDA following the directives of the federal government. However, they were asked to make temporary makeshift arrangements at these places, not construct living spaces, an official said.

Such a situation has become a source of inconvenience to the large number of people who visit the area on a daily basis as well as residents.

One of board of executive members of CDA recently visited Margalla Hills and Saidpur village and compiled a detailed report in this regard, the official informed.

"Personnel of law enforcement agencies (Rangers) have not only occupied two rest houses of CDA in Pir Sohawa, but are also failing to pay rent and are encroaching upon the hills," he added.

Published in The Express Tribune, July 13th, 2010.