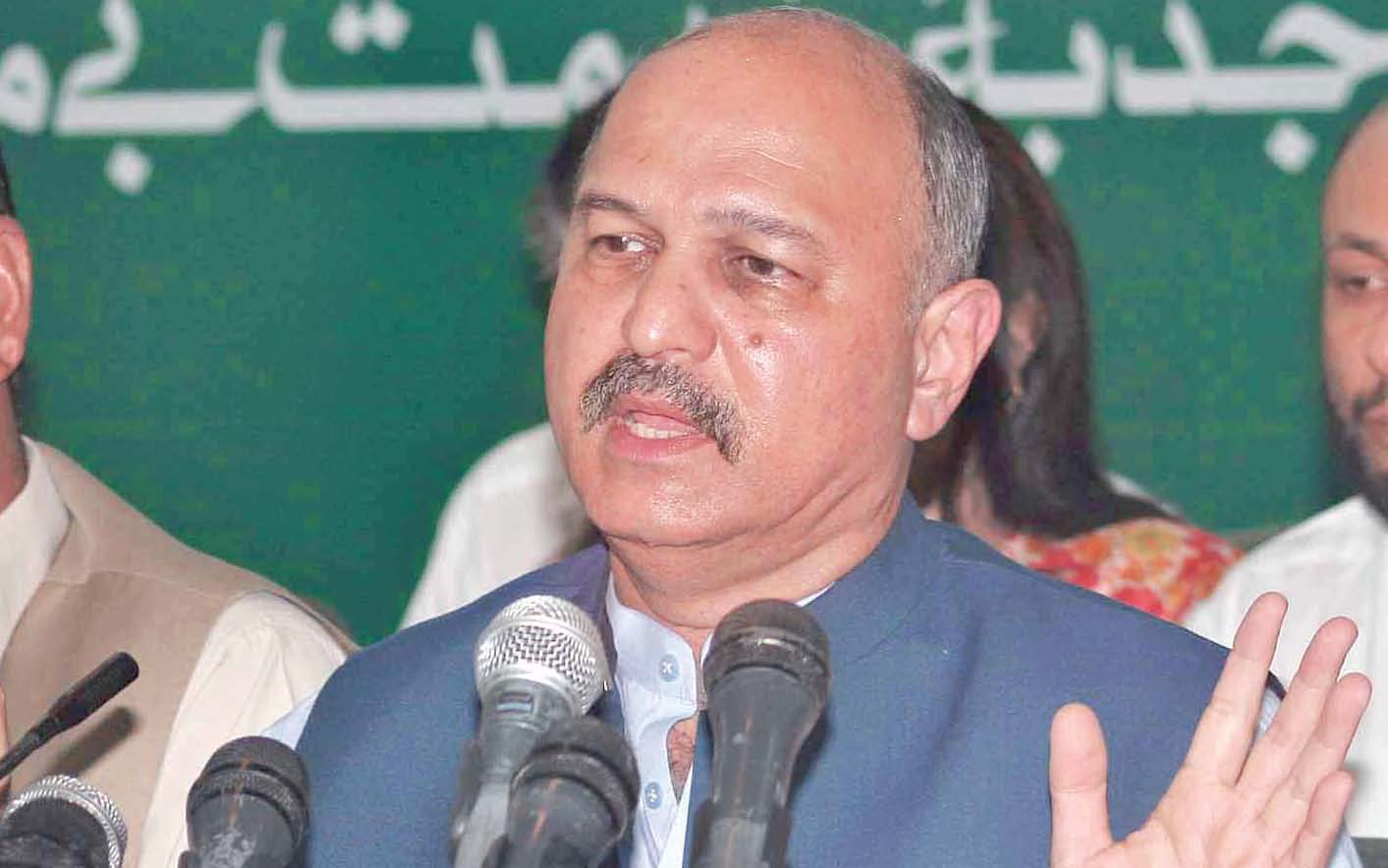 ---
ISLAMABAD: Two splintered factions of the Pakistan Muslim League – one with the Quaid appendage (PML-Q) and the other named after Ziaul Haq - have mutually agreed to reunite their respective groupings.

PML-Z supremo Ijaz-ul-Haq held a meeting with the president of PML-Q, Chaudhry Shujaat Hussain and its secretary-general, Mushahid Hussain. The meeting continued for more than two hours, after which the re-unification of the two factions was announced, with both leaders categorising the move to be in the interest of the country.

After the meeting, PML-Z chief Ijaz-ul-Haq termed the meeting with the PML-Q representatives as highly productive. He stated that the PML-Q chief during the meeting had clearly stated that his party was ready to render all sorts of sacrifices for the reunification of the factions of Muslim League.

Chaudhry Shujaat Hussain also expressed his gratitude for the PML-Z chief, for writing letters to representatives of the other factions of Muslim League, urging them to reunite.

In reply, Ijaz-ul-Haq unveiled the prime objective of writing letters to the other factions of Muslim League by saying that he intended to form a unified platform that could help steer the country out of the current crises it faced. He also pointed out the notion that the country was passing through a colossally critical period, which hence required the unification the Muslim League's factions.

Published in The Express Tribune, July 12th, 2010.
COMMENTS (1)
Comments are moderated and generally will be posted if they are on-topic and not abusive.
For more information, please see our Comments FAQ