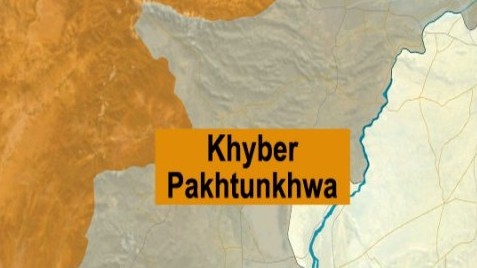 ---
Nearly half of the total 342 women-specific cases of violence reported in Khyber-Pakhtunkhwa since January this year were murders, according to a leading women's rights group.

Until the end of June the number of murder cases in the province stood at 161, the Aurat Foundation said in a report that was made public at the Peshawar Press Club on Thursday.

The report carried references to at least 37 abductions, 54 incidents of domestic violence, 39 suicides, 11 honour killings, one acid attack, one case of sexual harassment, four rapes or gang rapes and 43 miscellaneous incidents of violence against women.

According to Aurat Foundation representatives  Shabeena Ayaz, Shirin Javed and Dr Salahuddin, only 257 of the 342 incidents were reported to the police. This is a slight improvement over the same period last year though when 243 cases were reported to the law enforcement agencies.

The Aurat Foundation representatives pointed out that some 43 cases were unregistered while the first information report (FIR) status of another 42 cases lacked evidence.

The report put Peshawar atop the Khyber-Pakhtunkhwa crime list with most of the women-specific violence being committed within the city. According to a gender-specific  breakdown in the provincial captial, there were some 48 women murders, 25 abductions, 33 incidents of domestic violence, eight suicides and 16 miscellaneous cases reported. However, no cases were reported in the Battagram district and five tribal agencies.

Some 211 violence victims were married and 112 were unmarried, while the marital status of at least 59 was uncertain. About 59 of them were up to 18 years of age; 48 between 19 and 36; 15 above 37 years; while there was no information about age of the remaining 260. Some 220 victims belonged to the rural areas while another 120 belonged to urban areas, the report added.

According to reports, the motives behind the acts of violence were family disputes, property issues, petty disputes, illicit relations, refusal to marriage proposals, choice marriage, forced marriage and old enmities.

In many cases close relatives like father-in-laws, nephews, cousins, uncles, mother-in-laws, husbands, fathers, sons, brothers, brother-in-laws were found involved in the acts. The perpetrators often used weapons like pistols, axes, sharp knives, poisonous medicines, kerosene oil, acid, and many were strangled or beaten up.

Published in The Express Tribune, July 9th, 2010.
COMMENTS
Comments are moderated and generally will be posted if they are on-topic and not abusive.
For more information, please see our Comments FAQ