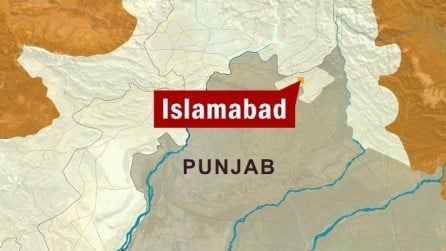 ---
With a smile on her face and hope of a bright future sprouting in her eyes, Rani Marri, a sixth-grade student says she wants to become an Army doctor when she grows up. Rani belongs to one of the most conservative tribes of the Kohlu district in Balochistan and is studying in a school run by the Pakistan Army. "My parents send me to this school so that I can get good quality education as they want to see me become an Army doctor," Rani says.

Currently, the Pakistan Army is sponsoring 4,198 Baloch students, providing boarding facilities to 707 of these, under the Chamalang-Balochistan Education Programme (CBEP). The yearly expenditure borne by the army in this regard stands at Rs73.38 million. Head of the CBEP Brigadier Qaisar says the aim of the program is to provide quality education to the underprivileged students of the Marri tribe. However during this year, a total of 170 students from 17 other districts of Balochistan have also been included in the programme, he adds.

Qaisar also says that the Pakistan Army is making an all-out effort to enhance the education level of youth in Balochistan. On the orders of Chief of Army Staff Gen Ashfaq Parvez Kayani, students across the country have been accommodated in hostels managed by the army. Also, a hostel for 100 students from the Marri and Luni tribes has been established in Quetta Cantt, where free lodging and medical facilities along with a monthly stipend of Rs500 is being provided to each student. A similar 40-student facility is located in Zhob Cantt.

In order to train unskilled people, the army has established various technical institutes in collaboration with National Vocational and Technical Education Commission (Navtec) while the Army School of Technician (AST) has been educating unemployed young people since 2006. Overall, 1,013 Baloch students have been given technical training through the Balochistan Institute of Technical Education (BITE) and AST while Presently 511 Baloch students are enrolled at BITE.

According to BITE president Brig Jamil Sarwar Malik, the students are being trained mechanical work, welding, home appliances, carpentry and computer studies. "We are providing free boarding, transportation, medical and stationary facilities along with a monthly stipend of Rs2,000" Malik informs.

Commenting on various development welfare projects being run by the army in Balochistan, Spokesman Inter Services Public Relations Maj Gen Athar Abbas says, "The Pakistan army is playing a major role in Balochistan's development and is giving support to the people of the province in all major facets of life like health, education, job opportunities, technical training and skilled development, poverty eradication, maintaining law and order and striving hard for peace and prosperity."

Published in The Express Tribune, July 5th, 2010.
COMMENTS
Comments are moderated and generally will be posted if they are on-topic and not abusive.
For more information, please see our Comments FAQ