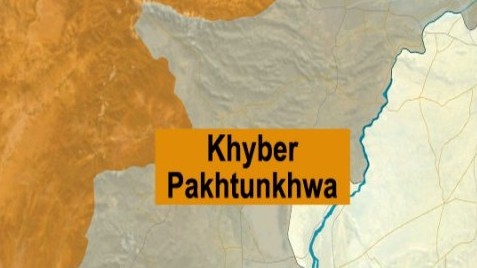 ---
PESHAWAR: Khyber-Pakhtunkhwa Information Minister Mian Iftikhar Hussain said on Friday that the judiciary should take bold decisions against terrorists since the evidence gathered against them is getting more and more substantial.

"Terrorists should be awarded the death sentence by the judiciary," he added.

Addressing a seminar arranged by the South Asia Free Media Association (Safma), Iftikhar said that terrorists had adopted guerrilla warfare in order to survive, and as a result were detonating bombs among the civilians as a way to make them abandon their opposition to terrorism.

"A large number of militants have been killed, their hideouts have been destroyed by security forces and they now are on the run," Iftikhar said.

About future threats from militants, he added that thousands of militants have been killed and that the rest would be eliminated soon. He said that civilians and the government are ready to do whatever it takes to eliminate militants and restore peace.

Iftikhar paid tribute to those journalists who supported the stance of the provincial government against militants and sacrificed their lives in the process.

Also speaking on the occasion, journalist and anchor Talat Hussain expressed grave concern on journalists working in the dangerous areas of Khyber-Pakhtunkhwa and the tribal regions.

He said that it has become impossible for a journalist belonging to these regions to do his duty in a befitting manner and that the entire world has witnessed their sacrifices.

Hussain asked journalists to not work without a salary and demanded that the Khyber Union of Journalists (KhUJ) protest against those organisations that do not pay their workers.

Published in The Express Tribune, July 3rd, 2010.
COMMENTS
Comments are moderated and generally will be posted if they are on-topic and not abusive.
For more information, please see our Comments FAQ