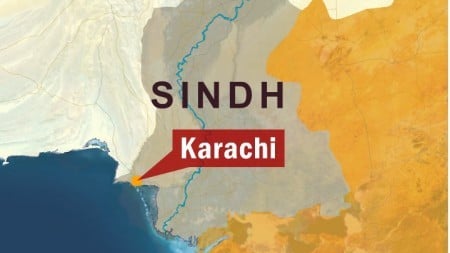 ---
KARACHI: A operation to deweaponise Karachi will have to be launched if the target killings do not stop, warned Senator Gul Mohammad Lot (PPP) in a statement on Friday.

Nearly 560 people have been killed in the city since January, according to the Human Rights Commission of Pakistan. "The government had been consulting its coalition partners about an operation and it would have started much earlier but no consensus could be reached," the senator said.

Senator Lot rejected the widely accepted understanding that political parties are involved in targeted killings. This statement runs contrary to the fact that most of the victims of the target killings are registered members of political parties. The target killings are believed to be tit-for-tat killings for the most part. Sindh's major political parties, the Awami National Party, Muttahida Qaumi Movement and Pakistan Peoples Party have all suffered. The MQM's Waseem Aftab recently put his party's losses at 143 over the last 18 months.

Senator Lot maintained, however, that some other forces and conspiracies were and destabilising the country. He spoke of a conspiracy that has "continued since the inception of the country". "We witnessed sectarian killings in the past and now target killings are taking place," he said. "All of these incidents are part of that very conspiracy." For Lot, the violence in Karachi was a key factor in scaring off badly needed foreign investors such as those needed for the coal-fired power plants in Thar.

Wheat

To a question about wheat consumption, the senator brushed aside the charges that wheat consumption had declined in the country due to the high rates fixed by the government. He asserted that the government had, in fact brought prices down to international levels. This, he concluded, had halted smuggling of the commodity to neighbouring countries such as Afghanistan, leading to shortages on the home front. Lot's statement is not, however, consistent with the figures provided by the ministry of food and agriculture, according to which Rs27 billion would be required in subsidies because international wheat prices are lower than those of the domestic market.

Social Programmes

Lot reiterated the level of success of Benazir Bhutto's Income Support Programme, being funded by spending Rs80 billion out of the controversial Kerry Lugar Bill. He also revealed that the government planned to increase the monthly assistance for poor women from Rs1,000 to Rs2,000.

Published in The Express Tribune, July 3rd, 2010.
COMMENTS
Comments are moderated and generally will be posted if they are on-topic and not abusive.
For more information, please see our Comments FAQ