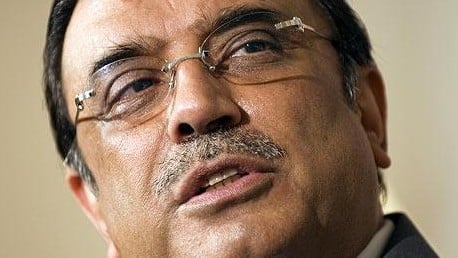 ---
ISLAMABAD: The National Accountability Bureau (NAB) has prepared three applications to withdraw references of important cases against President Asif Ali Zardari. The NAB prosecutor-general is expected to file an application in the Accountability Court to withdraw all these references.

Earlier, NAB had withdrawn references against Interior Minister Rehman Malik and had apologised also. According to sources in the NAB prosecution department, Prosecutor-General Irfan Qadir will file applications to withdraw three references against president Zardari. According to clause 31-b of the NAB Ordinance, the prosecutor-general can withdraw any case or reference on the grounds that it was filed as baseless, on wrong argument or because of vengeance, therefore, with the consent of the judge of the accountability court it can be withdrawn.

According to reports appearing in a section of the media, The National Accountability Bureau (NAB) is withdrawing the ARY Gold and Polo Ground references against the president.

In the ARY Gold reference, President Zardari was accused of facilitating the company in establishing a monopoly over gold imports in Pakistan. He was also accused of receiving a commission as part of the deal allegedly struck during the previous PPP government.

In the Polo Ground reference, President Zardari was accused of building a polo ground in the prime minister's residence from the government money when Benazir Bhutto was head of the government.

On Monday, NAB had decided, in principle, to withdraw from Accountability Court (AC) SGS-Cotecna reference, one of the most important Swiss courts fame cases.

Published in The Express Tribune, June 30th, 2010.
COMMENTS
Comments are moderated and generally will be posted if they are on-topic and not abusive.
For more information, please see our Comments FAQ