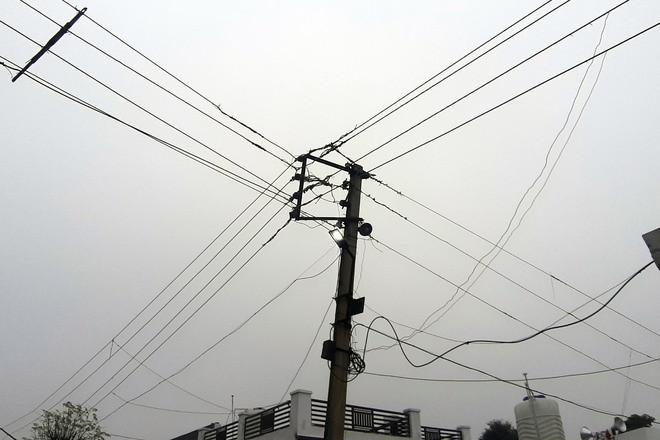 ---
ISLAMABAD:
The energy ministry has initiated legal action against 1,914 officers involved in electricity theft as part of its crackdown on power pilferage – one of the conditions set by the International Monetary Fund (IMF) for a badly-needed $3 billion standby arrangement secured by the country in July this year.

Taking on X (formerly Twitter), Power Division Secretary Rashid Langrial wrote that these 1,914 officers, who had been "reassigned", included 91 superintending engineers (SEs), 533 executive engineers (XENs), and 1,290 sub-divisional officers (SDOs).

A total of 258 officers of various cadres at Islamabad Electric Supply Company (IESCO) have been transferred. An IESCO spokesperson said they included two chief engineers, 11SEs, 171 SDOs, six deputy commercial managers (DCMs) and five revenue officers.

According to sources, departmental inquiries had been launched against 351 and 138 officers of Lahore Electric Supply Company (Lesco) and Gujranwala Electric Power Company (Gepco) respectively.

They added that inquiries had been kicked off against 195 officers of Faisalabad Electric Supply Company (Fesco), 314 of Multan Electric Power Company (Mepco), 219 of IESCO, and 299 of Peshawar Electric Supply Company (Pesco).

Power Division sources said inquiries had been started against 112 officers of Hyderabad Electric Supply Company (Hesco), 86 of Sukkur Electric Power Company (Sepco), 165 of Quetta Electric Supply Company (Qesco) and 35 of Tribal Areas Electric Supply Company (Tesco).

During the operation, 248 officers with unfavourable records were relocated to less significant roles across all 10 state-owned distribution companies.

The sources said over 2,199 cases of electricity theft had been reported from various distribution companies.

They continued that FIRs had been registered against 1,955 power thieves and 21 of them had been arrested.
According to the sources, a fine of Rs164 million has been imposed on the distribution companies for the theft of 4 million units of electricity.

In a statement issued by Mepco, it said it had rounded up 319 power pilferers during the second day of the ongoing operation against electricity theft in Southern Punjab.

The distribution company claimed that its task force raided various places in 13 districts across the region against power pilferers and imposed a fine of Rs17.9 million on them.

The statement read that Mepco teams had caught 58 power pilferers in Multan, 63 in Dera Ghazi Khan, 20 in Vehari, 28 in Bahawalpur, 34 in Sahiwal, 45 in Rahim Yar Khan, 41 in Muzaffargarh, and 15 in Bahawalnagar and Khanewal districts.

It continued that 68 cases were registered out of the applications sent against 316 power pilferers to police stations.
Mepco claimed that 306 domestic, nine commercial, three agricultural, and one industrial consumer were found involved in electricity theft.

A spokesperson for Fesco on Saturday said the distribution company had nabbed 57 power pilferers from different parts of its region during the last 24 hours.
He added that Fesco's anti-theft teams had succeeded in nabbing those involved in electricity theft through different modes in Faisalabad, Jhang, Toba Tek Singh, Mianwali and Sargodha circles.