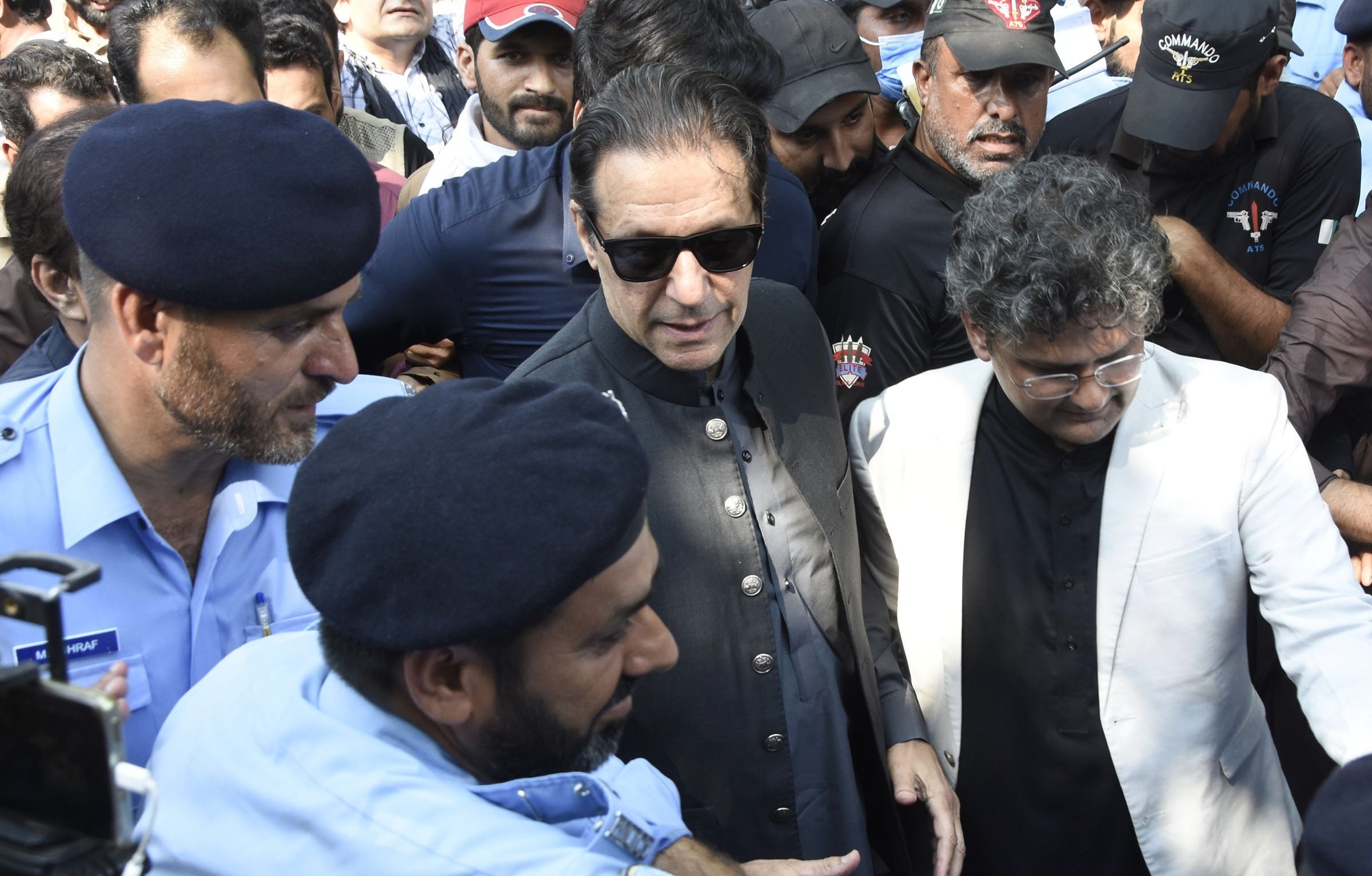 ---
ISLAMABAD:
Special Judge Banking Court Rakhshanda Shaheen has given one last opportunity to former prime minister Imran Khan for his personal appearance for pre-arrest bail in the prohibited funding case being under investigation of the Federal Investigation Agency (FIA).
A single-judge bench, comprising Justice Rakhshanda Shaheen stated in her January 31 written order that Imran's counsel, Salman Safdar, sought exemption from personal appearance of the petitioner on the ground that he had received bullet injuries to his legs and the wounds had not yet healed.
"In view of this petitioner is exempted from personal appearance before this court for today only with warning of final last opportunity," the judge said in the written order, adding that no further exemption regarding personal appearance would be granted.
"Learned counsel for petitioner is apprised that if on the next date of hearing ie 10.02.2023 if the petitioner fails to appear in person before this court, no further exemption regarding personal appearance of petitioner in the instant petition for pre-arrest bail shall be granted …", the order said.
A criminal case was registered against Imran Khan, also the chairman of the Pakistan Tehreek-e-Insaf (PTI), following a fact-finding report of the Election Commission of Pakistan (ECP) on August 2, last year. Later, the matter was referred to the FIA for investigation.
It is learnt that Imran would write letter to the investigation officer (IO) to explain about his health condition after the assassination attempt on him in Wazirabad. Sources said that he would also apprise the IO of the serious security threat, with the request that his statement in the case be recorded at current place of residence in Zaman Park, Lahore.
An earlier version of the story erroneously named the Islamabad High Court as the court that passed the order. The error is regretted.
COMMENTS
Comments are moderated and generally will be posted if they are on-topic and not abusive.
For more information, please see our Comments FAQ