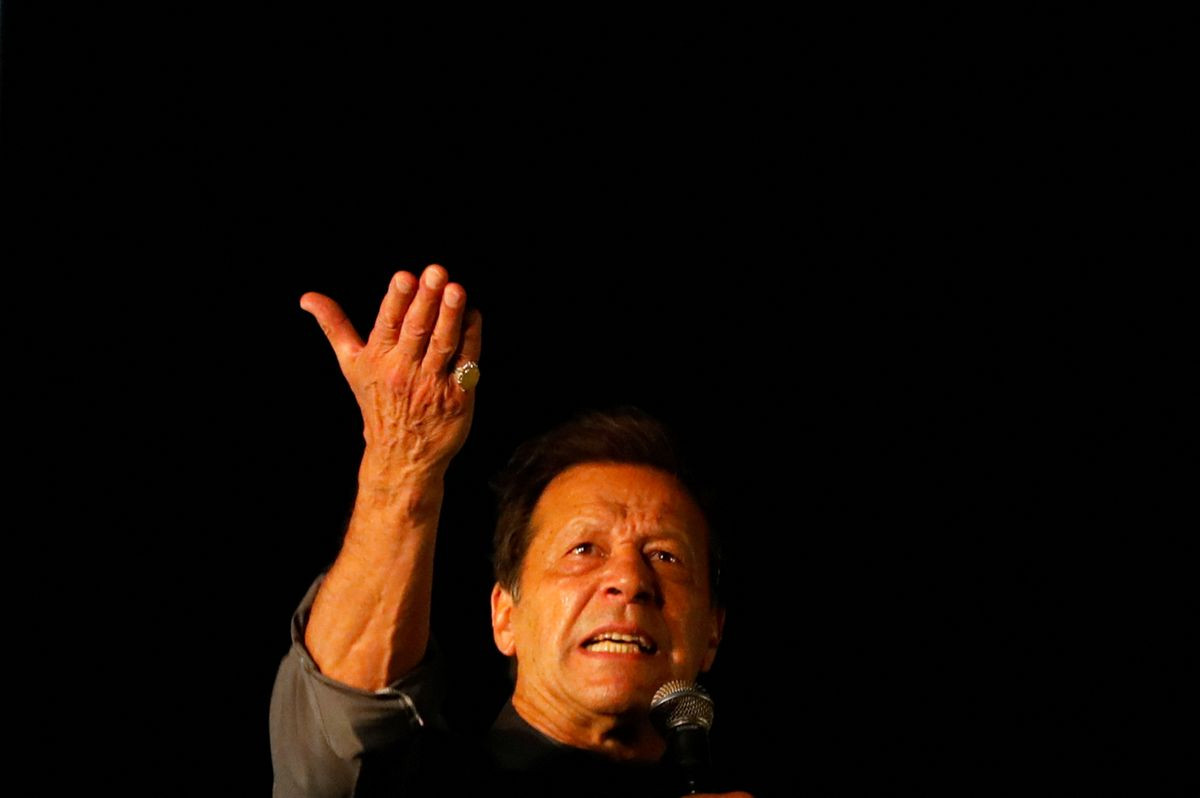 ---
LAHORE:
The Lahore High Court (LHC) has adjourned hearing in PTI chief Imran Khan's petition against the ECP's proceedings to strip him from party chairmanship following his disqualification in the Toshakhana reference till withdrawal of his plea from the Islamabad High Court (IHC).
A five-member LHC bench headed by Justice Shahid Bilal Hassan heard the PTI chairman's plea.
Imran, in his petition, had contended that the ECP was exceeding its powers by trying to remove him as party chairman. It added that the election supervisor had issued the notice "illegally".
He requested the LHC to suspend the notice sent by the ECP as well as restrain the polls supervisory body from taking further action before the final verdict.
As proceedings commenced on Monday, Justice Hassan asked whether any plea had been filed in the IHC and that which order had been challenged there.
Imran's counsel Barrister Ali Zafar said that they had challenged the ECP's order.
You mean you challenged an order on two forums, the bench remarked. Imran Khan's constituency is Mianwali so it falls under Lahore High Court's jurisdiction, it added.
The PTI chief's counsel maintained that they would withdraw the plea from the IHC.
How Imran Khan's appeal can be filed at the IHC, the bench asked.
Zafar replied that technically it could not be filed there.
Not only technically but constitutionally it can be filed at the Lahore High Court, the bench remarked.
First we have to wait for the decision of IHC, the bench observed.
Later, the court adjourned the hearing of the case for an indefinite period.
COMMENTS
Comments are moderated and generally will be posted if they are on-topic and not abusive.
For more information, please see our Comments FAQ