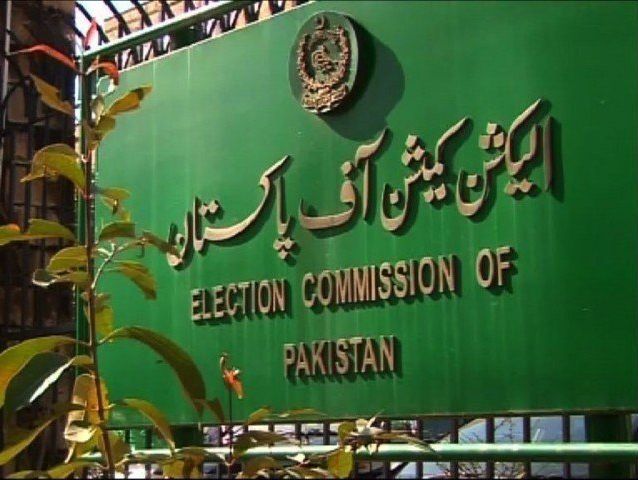 ---
KARACHI:
The Election Commission of Pakistan (ECP) on Thursday decided to withhold the results of three union councils (UCs) from Karachi on Jamaat-e-Islami's (JI) plea against irregularities.
The ECP held a hearing on JI's application against the irregularities that allegedly took place in two UCs of Safoora Town and one of Chanesar Town.
Lawyer Hasan Javed argued that according to Form 11, Jamaat-e-Islami had been successful in all three UCs. However, based on the returning officers' (RO) results, the opposing candidates have been declared successful.
Read ECP forgoes same-day electoral process
The lawyer accused the ROs of changing the results by giving two seats to the Pakistan Peoples Party (PPP) and one to Pakistan Tehreek-e-Insaf (PTI).
ECP Punjab member Babar Bharwana noted that a case regarding polling irregularities in six UCs of Karachi was heard a day earlier, adding that both cases are similar.
Thus, the Election Commission withheld the results of Safoora Town UC-1 and UC-8, and Chanesar Town UC-6, in connection with the case involving the six other union councils.
The ECP adjourned the hearing of the case till February 2.
COMMENTS
Comments are moderated and generally will be posted if they are on-topic and not abusive.
For more information, please see our Comments FAQ