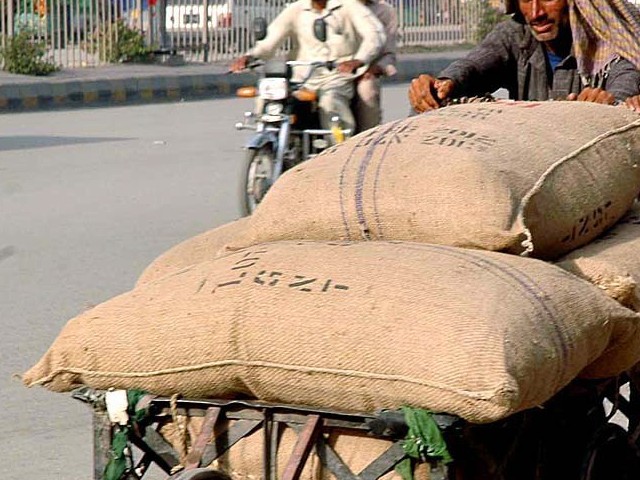 ---
LAHORE:
The Pakistan Jute Mills Association (PJMA), on Monday, warned of a looming food crisis as restrictions on opening of Letters of Credit (LCs) are causing a shortage of raw material and millers are unable to manufacture the required quantity of jute bags for wheat procurement.
In a letter written to the State Bank of Pakistan (SBP), the Federal Ministry of National Food Security and Research and the Federal Ministry of Commerce, the association asked for a bail out for the jute bag manufacturers to avert the crisis hovering over the industry.
"The members of our association import raw jute (mainly from Bangladesh) and manufacture sacks, a crucial item required for wheat packing and storage," stated the letter.
"Presently, we are supplying jute bags to Pakistan Agricultural Storage & Services Corporation Ltd (PASSCO) to pack and transport imported wheat. Our member mills are working around the clock to meet PASSCO's additional demand, along with meeting the requirement of all the provincial food departments and to fulfil export commitments," it added.
"Due to the current economic situation, our member mills are facing hardships in opening and retiring LCs with all our commercial banks – despite the fact that the jute industry falls under the category of "essential imports" listed in the EPD circular letter dated December 27, 2022," reads the letter.
COMMENTS
Comments are moderated and generally will be posted if they are on-topic and not abusive.
For more information, please see our Comments FAQ