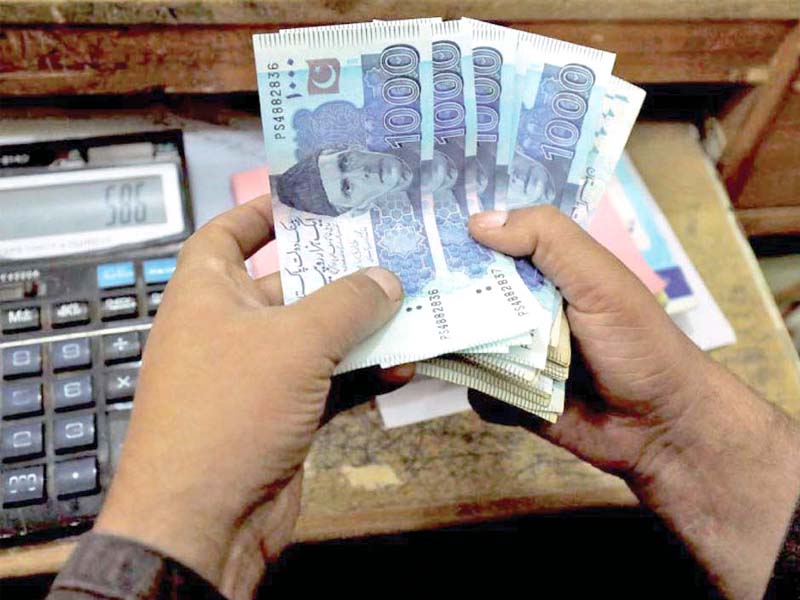 ---
KARACHI:
The rupee continued to depreciate slightly ahead of the revival of the International Monetary Fund's (IMF) loan programme. It dropped by 0.23%, or Rs0.52, to a three- and-half-month new low at Rs229.67 against the US dollar in the interbank market on Friday.
In the past five weeks, the rupee has dropped value consecutively every day. The speed, however, had remained slower than the one recorded in the latest session.
After the government said it is going to implement all the IMF conditions agreed for the revival of its loan programme, experts believe that in the coming days the rupee is going to freefall.
One of the IMF's conditions is that the government end its control over the exchange rate and instead let it be determined by market forces (mostly commercial banks).
Experts have projected the rupee losing to Rs250-260 against the greenback on a fast track ahead of the IMF programme resumption from being traded at Rs229-230 in interbank market these days.
The currency has cumulatively dropped by 5.2%, or Rs11.88, in the past three months.
COMMENTS
Comments are moderated and generally will be posted if they are on-topic and not abusive.
For more information, please see our Comments FAQ