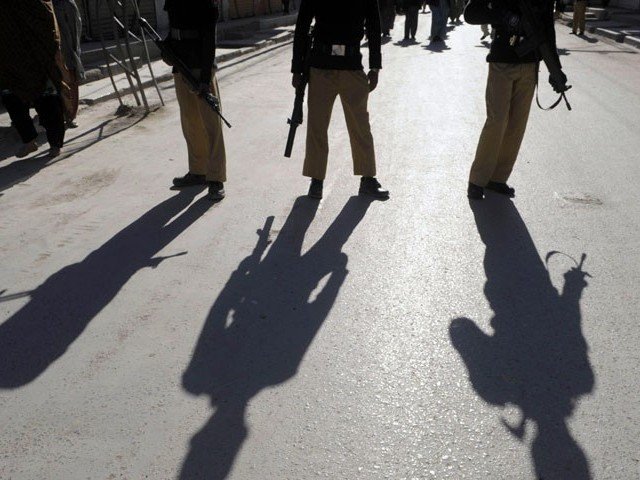 ---
KARACHI:
The Anti-Violent Crime Cell (AVCC) has arrested a sub-inspector of Karachi police involved in kidnapping a citizen for ransom.
According to SSP-AVCC Amjad Hayat, a 35-year-old real estate broker - Mohsin Amin - was kidnapped from the Garden area on December 31. A case was registered on the complaint of one Fareeq Ullah at Garden police station. The investigation of the case was transferred to the AVCC.
The kidnapper, next day of abducting the realtor, contacted his family and demanded Rs2.5 million as ransom from his wife.
The ransom money was later set at Rs0.5 million after negotiations with the family of Mohsin Amin.
Following the negotiations, the kidnapper on Tuesday received the money from Amin's family at Lasbela Chowk. He was about to flee with the money that AVCC police caught him. He was identified as Saeed Ullah Yousafzai, a sub-inspector in Karachi police and posted at Gul Bahar police station. He was transferred to Khawaja Ajmer Nagri Investigation a week ago.
Following the arrest of the kidnapper, the police successfully recovered the abducted real estate broker Mohsin Amin.
Published in The Express Tribune, January 5th, 2023.
COMMENTS
Comments are moderated and generally will be posted if they are on-topic and not abusive.
For more information, please see our Comments FAQ