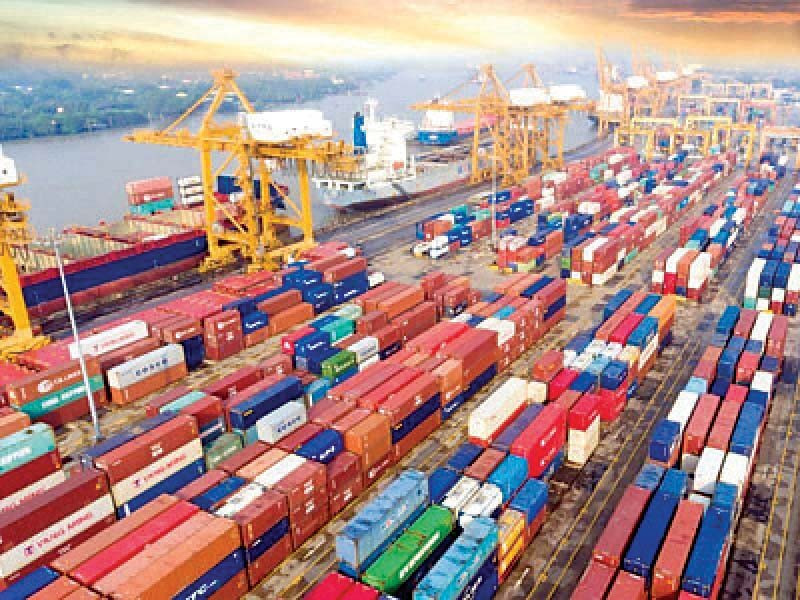 ---
ISLAMABAD:
Pakistan's trade deficit shrank one-third to $17 billion in the first half of current fiscal year on the back of compression of imports, which are still large for a country that has a mere $5.8 billion in foreign currency reserves coupled with political inaction to rectify the situation.
From July through December 2022, the gap between imports and exports was recorded at $17.1 billion, down by $8.3 billion, or 33%, compared to the same period of last year, the Pakistan Bureau of Statistics (PBS) reported on Tuesday.
Despite giving hundreds of billions of rupees in subsidies, cheap loans, almost no taxes and 100% depreciation of the rupee in the past four years, the country's exports dipped in the first half of FY23.
According to the PBS, exports stood at $14.2 billion, down by $876 million, or 5.8%, during the Jul-Dec period. The annual export target of nearly $38 billion has become irrelevant due to the poor performance.
This raises questions for those who are advocating weaker currencies for increasing exports without providing the enabling environment that could compel the industrialists to look for offshore markets.
There is no accountability of hundreds of billions of rupees given in annual subsidies to the exporters. A Rs118 billion annual subsidy package for the exporters has contributed to an overall deviation of Rs500 billion in the circular debt management plan in just four months.
Imports amounted to $31.4 billion during the Jul-Dec period, down by $9.2 billion, or 22.6%, the report stated. However, the reduction came in the wake of administrative controls, which forced banks not to clear letters of credit and created other administrative hurdles.
Imports will bounce back once the restrictions are lifted, also a demand of the IMF.
Last month, the SBP ended its administrative controls but has not eased its informal control over banks aimed at keeping imports under check.
Pakistan's foreign exchange reserves have slipped to $5.8 billion, which are not even enough to finance one month of imports, after excluding deposits by a foreign nation.
Industrialists are complaining that due to these limitations, they have not been able to import goods required for producing export products. Many factories have started shutting down and the government has come up with a solution to close markets early that too without first achieving consensus with provinces.
It has not yet been able to take politically tough decisions to revive the IMF programme but is pinning hopes on a meeting with the Fund team on the sidelines of the Geneva Donor's Conference.
The conference is being held next week to apprise the world of the sufferings of the flood victims.
Published in The Express Tribune, January 4th, 2023.
Like Business on Facebook, follow @TribuneBiz on Twitter to stay informed and join in the conversation.
COMMENTS
Comments are moderated and generally will be posted if they are on-topic and not abusive.
For more information, please see our Comments FAQ