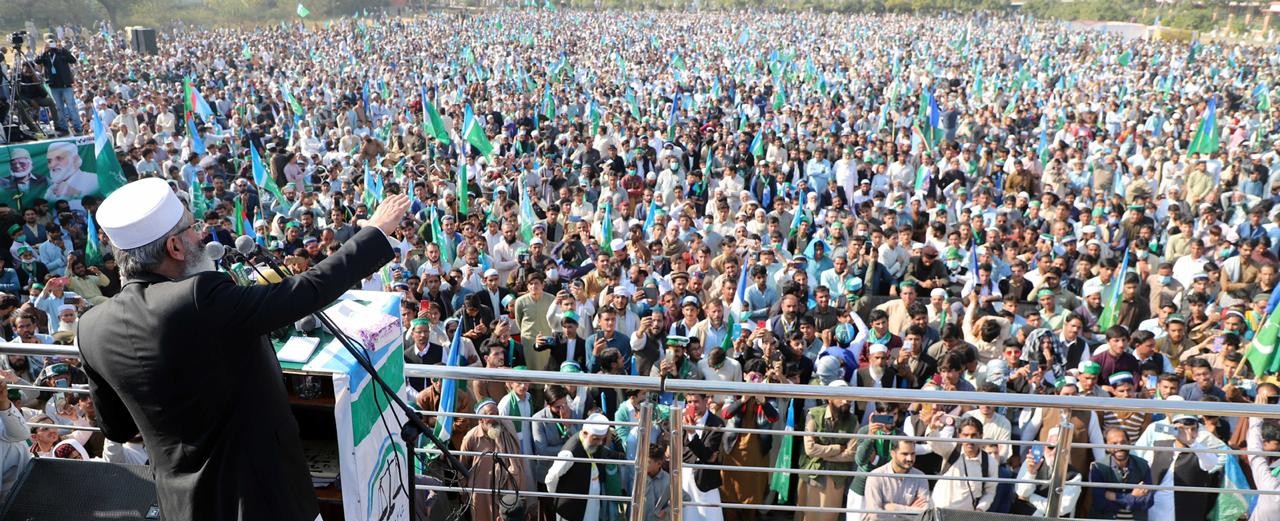 ---
LODHRAN:
The Amir of the Jamaat-e-Islami, Sirajul Haq, has called for "reforms" before the next general elections are held.
He said this while talking to the media in Kahror Pakka on Saturday. Haq said that if the elections were held without first bringing about reforms, the people would not accept the results.
The Jamaat chief urged all the political parties to work together to draw "a new plan of action" that would ensure "civilian supremacy and transparency in elections".
He held the PDM and the PTI responsible for the "political and economic problems" in the country.
The Jamaat chief alleged that the PTI's performance in Punjab and Khyber Pakhtunkhwa was nil.
"The people are disappointed with the performance of the central and provincial governments," he said. Haq said that Toshakhana was a trust of the people of Pakistan.
"Everyone took their favorite things from Toshakhana," he said. The Jamaat chief demanded that the record of the last 30 years of Toshakhana be presented before the nation.
Haq said that the people of Pakistan, along with the Afghan people, had rendered great sacrifices during the Soviet occupation of Afghanistan in the 1980s.
Published in The Express Tribune, December 18th, 2022.
COMMENTS
Comments are moderated and generally will be posted if they are on-topic and not abusive.
For more information, please see our Comments FAQ