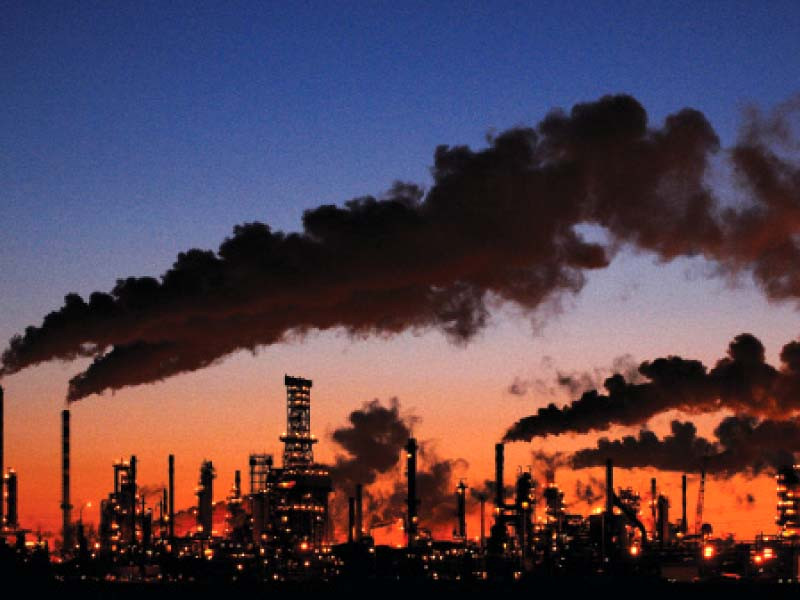 ---
KARACHI:
The non-issuance of letters of credit (LCs) is crippling industrial activities, leading to massive unemployment as companies are unable to import the raw material necessary to keep their manufacturing wheel running.
Karachi Chamber of Commerce and Industry (KCCI) President Mohammed Tariq Yousuf, while expressing deep concern over the non-issuance of LCs and a severe gas crisis, stated that the emerging situation has terribly affected industrial activities as well as exports, which would have a devastating impact on the already ailing economy and the lives of millions of poor people due to massive layoffs.
In a statement, he questioned, "how long an industrialist can bear the burden of paying salaries and wages to most of the idle employees if he is unable to produce at full capacity due to the unavailability of imported raw material and spare parts amid persistent gas shortages?"
SITE Association of Industry (SAI) President Riazuddin also expressed apprehension, saying if the industrial raw material, parts/machinery and other required imported items are not cleared by the government and timely payments are not made for the imported goods, there will be severe shortage of basic goods and critical items in the coming days.
"Rationing and rationalising the use of energy is the solution to the swelling import bill," Sustainable Development Policy Institute (SDPI) Executive Director Dr Abid Qaiyum Suleri remarked.
The government must let the dollar demand reflect in the inter-bank exchange rate. This method will reduce dollar hoarding in the kerb market, he added.
"It is unfortunate that exports are falling due to the global recession while remittances are declining because the open market dollar rates are higher than the inter-bank rates that the businesses have to live with," observed Arif Habib Commodities CEO Ahsan Mehanti.
It is essential that the government and opposition start a dialogue on the economic future of Pakistan. They must not politicise the International Monetary Fund's programme, he suggested.
Besides, it is necessary to deepen relations with the US, Saudi Arabia and China. "The three countries can save us from debt default," Mehanti believed.
The government has not been able to foresee the disaster and a task force should be formed to make people aware of the necessary measures to cope with the situation, suggested Employers Federation of Pakistan (EFP) President Ismail Suttar.
The State Bank of Pakistan's (SBP) foreign exchange reserves have fallen to a nine-year low at $6.7 billion due to the unavailability of sufficient external funds, said Optimus Capital Management Head of Research M Arsalan Siddiqui.
The SBP could take additional measures to further curtail imports through broadening the import restrictions and limiting the approval of LCs, he continued.
Union of Small and Medium Enterprises President Zulfikar Thaver stated that cooperation among the business community, banks and the SBP is necessary to keep things moving and facilitate imports, as businesses are on the verge of collapse.
Imports of essential goods that are not manufactured in Pakistan should not be stopped under any circumstances and therefore an effective import policy should be in place to ensure imports on deferred payments stretching up to 360 days, he proposed.
Importers, who are in a position to import raw material against their foreign exchange earnings, may be allowed to pen LCs, he said.
Thaver also suggested that commercial banks that can arrange funds from a foreign bank may be allowed to open LCs on special terms and conditions in line with the proposed import policy, he said.
These economic measures could help export-oriented industries survive the hard times.
Published in The Express Tribune, December 17th, 2022.
Like Business on Facebook, follow @TribuneBiz on Twitter to stay informed and join in the conversation.
COMMENTS
Comments are moderated and generally will be posted if they are on-topic and not abusive.
For more information, please see our Comments FAQ