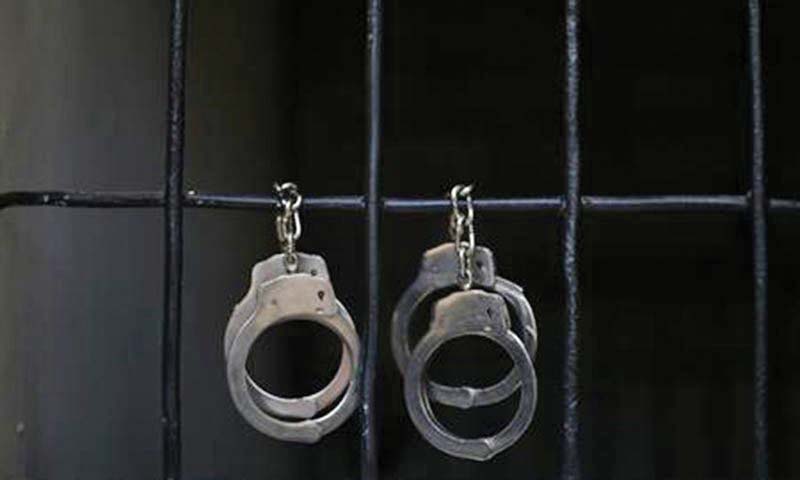 ---
MIANWALI:
A district and sessions court has handed down death penalty and imposed a fine of Rs1.5 million on a man over murdering his three daughters.
The additional district and sessions judge announced the verdict of the triple-murder case on Monday.
Convict Nader Khan had killed his four-year-old daughter Arfa Fatima, three-year-old Alisha and 15-month-old Ayesha on May 2 last year. The incident took place in the Daudkhel area of Mianwali district.
The convict was reportedly enraged over the successive birth of daughters after his marriage and often used to fight with his wife over the matter. His wife tried to convince him that she was helpless in this regard.
According to the investigators, the convict who was reportedly a drug addict and a factory worker, used to threaten his wife from time to time that he would kill the girls.
During Ramazan in 2021, the maternal grandfather of the victims called the convict to take them back from his home, saying they were bothering him while he was fasting.
Nader returned home in a state of anger and shot the girls with a pistol, killing them on the spot. The incident took place two days before Eid, after which the atmosphere in the town remained mournful for several days.
A local resident said after the court verdict that two other cases of a similar nature had also occurred in which girls had been mercilessly killed only because of their gender.
A man had killed his seven-day-old baby girl, while another man had poisoned his two daughters because of strife with his wife.
The plaintiff in the murder case was the maternal grandfather of the girls, Subedar (retd) Attaullah Khan, who, according to sources, had been persuaded by local police officers to seek justice. The case was pleaded in the court by Advocate Asif Khan.
Published in The Express Tribune, December 13th, 2022.
COMMENTS
Comments are moderated and generally will be posted if they are on-topic and not abusive.
For more information, please see our Comments FAQ