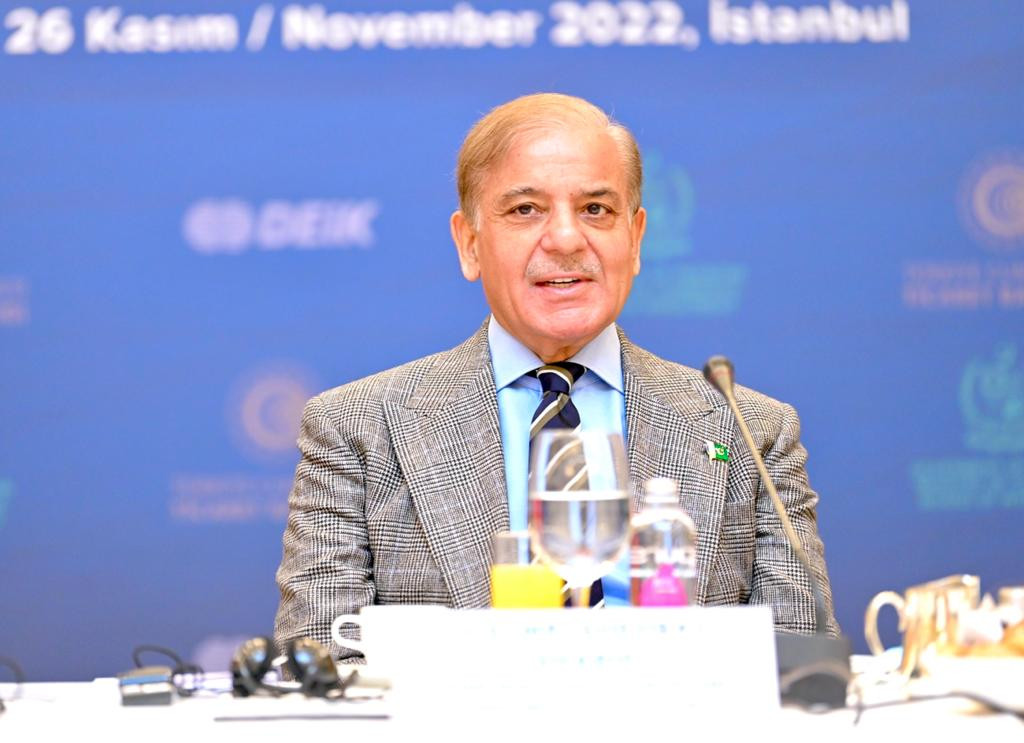 ---
KARACHI:
British newspaper Daily Mail on Thursday apologised to Prime Minister Shehbaz Sharif for an "error" in a news story published on July 14, 2019 wherein it had accused him of stealing the British public money.
The story, filed by investigative journalist David Rose, has reportedly been removed from the newspaper's website and other platforms.
The article accused Shehbaz and his family of embezzling millions of pounds out of £500 million aid lent by the United Kingdom's Department for International Development (DFID) for the 2005 earthquake victims while he was the chief minister of Punjab.
The story titled "Did the family of Pakistani politician who has become the poster boy for British overseas aid STEAL funds meant for earthquake victims" was published on July 14, 2019.
In the concerning article, the British newspaper said it reported on an investigation by National Accountability Bureau (NAB) into PM Shehbaz and suggested that the money under investigation "included a not insubstantial sum of British public money that had been paid to the Punjab province in DFID grant aid".
"We accept Mr Sharif has never been accused by the National Accountability Bureau of any wrongdoing in relation to British public money or DFID grant aid," the newspaper said in a statement published on its website.
"We are pleased to make this clear and apologise to Mr Sharif for this error," it added.
In 2020, PM Shehbaz had filed a case in the London High Court against Daily Mail and Rose for publishing a "fabricated and defamatory" report against him.
"It was a fabricated and defamatory story which was published in the Daily Mail.
It was a part of propaganda launched by [then prime minister] Imran Niazi against the PML-N in the name of sham accountability," he said while addressing a news conference in London.
Refuting the allegation made in the Daily Mail report, Shehbaz, then leader of the opposition in the National Assembly said, "If there was a shred of evidence against me of siphoning off millions of ponds the unholy alliance of NAB and PM Imran would not have filed baseless references against me in Pakistan."
As soon as the news article surfaced in 2019, the PML-N termed it a conspiracy hatched by the PTI government against Shehbaz.
As the report started making headlines, then premier Imran Khan's aide on accountability, Shahzad Akbar, endorsed the Daily Mail story and challenged Shehbaz to file a lawsuit against him in the London court.
He claimed that the government had "undeniable evidence" to establish that the assets accumulated by the PML-N president's family were made through money laundering and illegal means.
The United Kingdom government-owned agency, DFID, had also refuted claims made by the British daily of aid money being embezzled and laundered by Shehbaz and his family.
The aid agency had also said that the British publication "provides little substantial evidence to support its headline" and that Shehbaz "denies any wrongdoing".
COMMENTS
Comments are moderated and generally will be posted if they are on-topic and not abusive.
For more information, please see our Comments FAQ