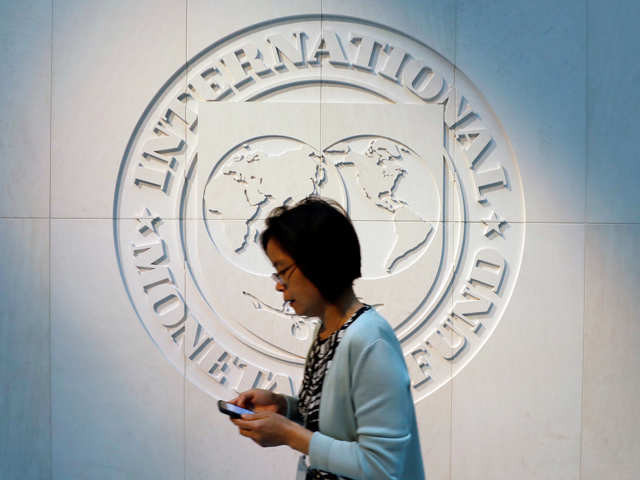 ---
ISLAMABAD:
Pakistan and the IMF failed to bridge the differences - resulting in a significant delay in the arrival of an IMF mission to Pakistan for the completion of the 9th review and subsequent approval of a $1.2 billion loan tranche.
The details emerged on Friday during Express News' talk show, The Review, where anchorperson Shahbaz Rana revealed that the last meeting between Pakistani and IMF officials was not very fruitful due to the latter's call to comply with actions that were not even due during the ninth review period.
Rana said that IMF was unsatisfied with the revenue and spending plans shared by Pakistan and sought additional information.
In addition, he said, IMF questioned Pakistan's claim that it could still generate Rs800 billion in revenue against the budget target of Rs855 billion through the petroleum levy in current fiscal year when the collection in the first quarter remained at only Rs47 billion.
IMF has asked the government to provide details of spending and revenue forecast by the four provinces, Rana said, adding that it also sought details of subsidies and development projects. Meanwhile, Rana highlighted that Pakistan's economic problems have worsened as falling foreign exchange reserves have started to hurt defence imports. He said that the reserves have slipped to $7.5 billion and exports were down by 18 percent.
Read IMF unsatisfied with revenue plan
In addition, he said that the government has constituted the Reforms and Resource Mobilisation Commission (RRMC) to review budget proposals, reduce the size of informal economy and the possibility to make the Federal Board of Revenue (FBR) an autonomous entity. Eminent tax expert Ashfaq Tola, who has been made RRMC head, and renowned journalist Mehtab Haider appeared as guests and spoke on the issues.
Meanwhile, Pakistan will secure $3 billion in external financing from a friendly country in two weeks, Finance Minister Ishaq Dar said on Friday.
Dar also said that all targets for the IMF's ninth review have been completed, adding that releasing a tranche despite that would not make sense.
Dar said that IMF had been asked to release tranche, but added that IMF was behaving abnormally by not releasing tranche despite completion of requirements. However, he said that If the IMF money did not come in, "we will make alternate arrangements."
With additional input from Reuters
COMMENTS
Comments are moderated and generally will be posted if they are on-topic and not abusive.
For more information, please see our Comments FAQ