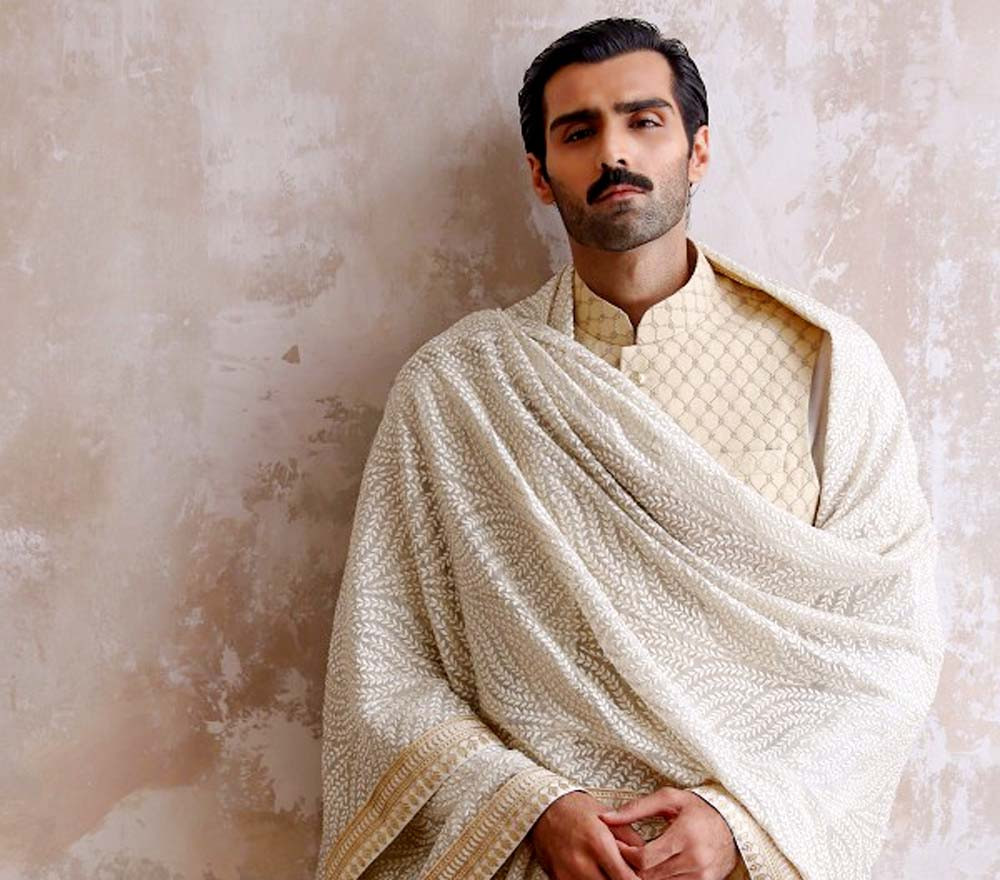 ---
Wedding season is here and you're still having the dilemma of what to wear to your best friend's wedding. There has been a huge misconception that men don't really have a lot of options to explore when it comes to traditional or formal wear. Let's just put that thought away and try to be a little creative with our ensemble and you can find lots of choices either from your own wardrobe or from your mom's. We've curated a list of accessories that you could borrow to up your style quotient this festive season and we guarantee you'll leave heads turning.
A Shawl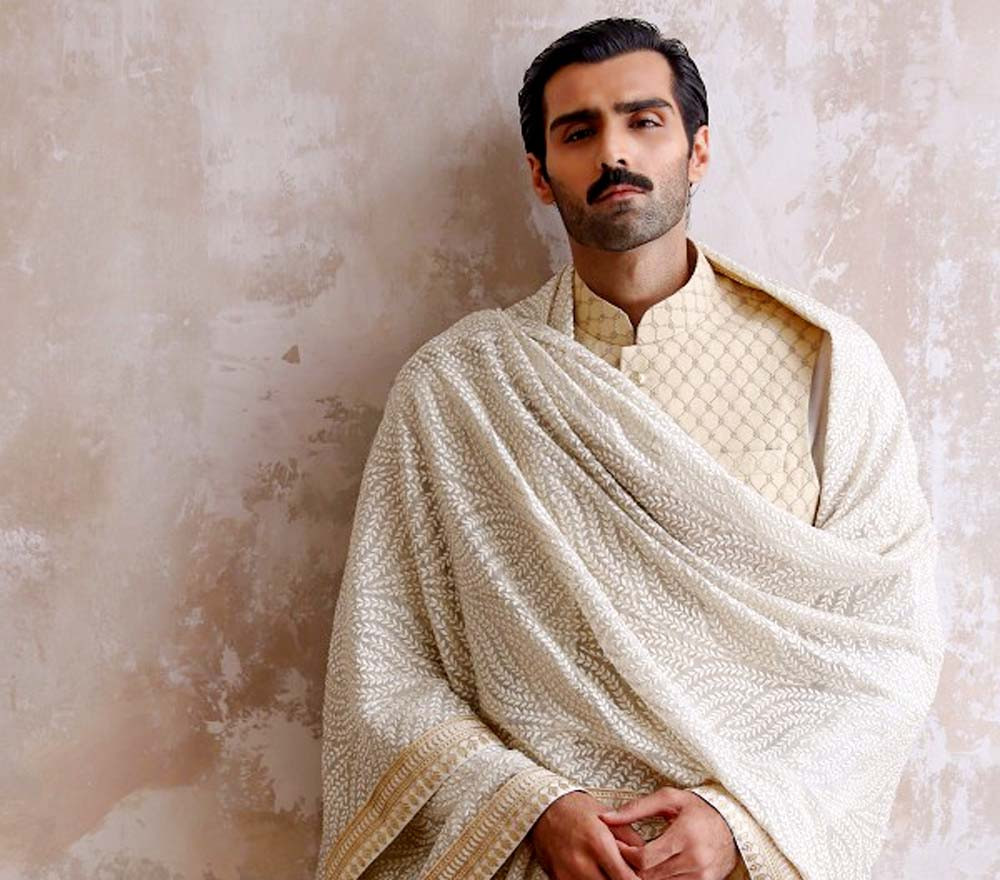 Everyone has at least one pair of white kurta pyjama in their closet. All you need to do is pair it with a fancy embroidered brocade, velvet or silk shawl that has been lying in your mom's wardrobe for a while. The best part about this look is that any shawl of any colour would go with a white kurta and it would surely give that regal look depending on how you drape it around yourself.
Jewellery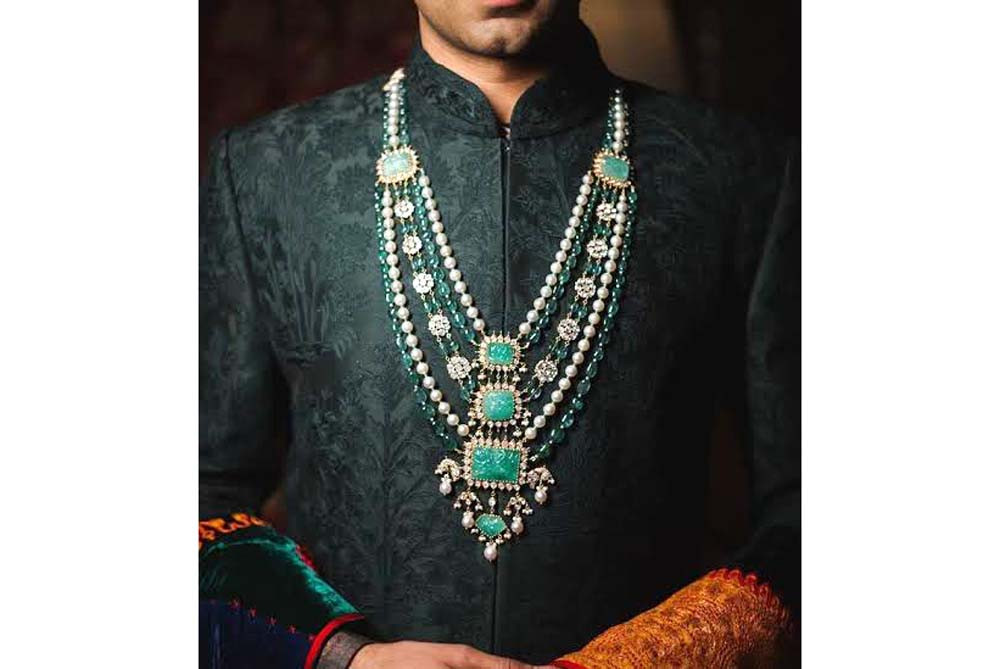 Even in the 21st century when gender stereotypes are to be fairly inconsiderable, men are still not expected to wear statement jewellery. Let's break the norm this wedding season and accentuate your style with a heavy pearl or brass neck piece. To balance out the bling, pair the necklace with either a solid toned sherwani or a half jacket.
Sari as a dhoti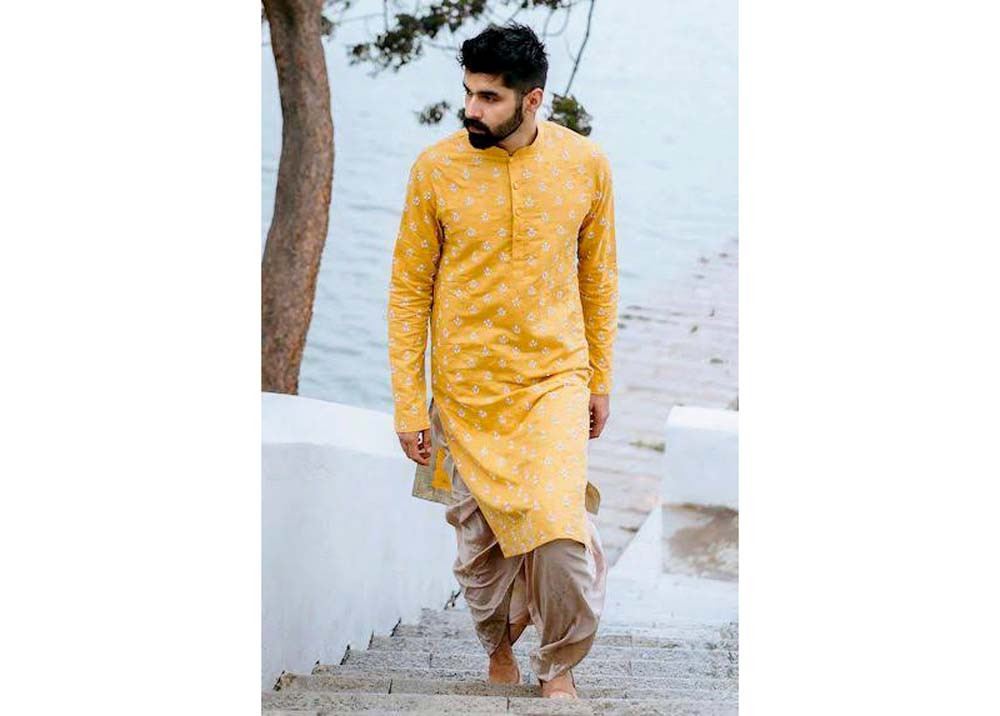 If you're experimental and like to make an extra effort on your wardrobe, then this dhoti kurta style is a total win win for you. Team a white kurta with a vibrant dhoti. You could borrow your mom's classic banarsi sari and tie it like a dhoti while you ditch that boring pyjama. There are loads of tutorials online through which you could learn how to drape a sari as dhoti.
Vibrant Jacket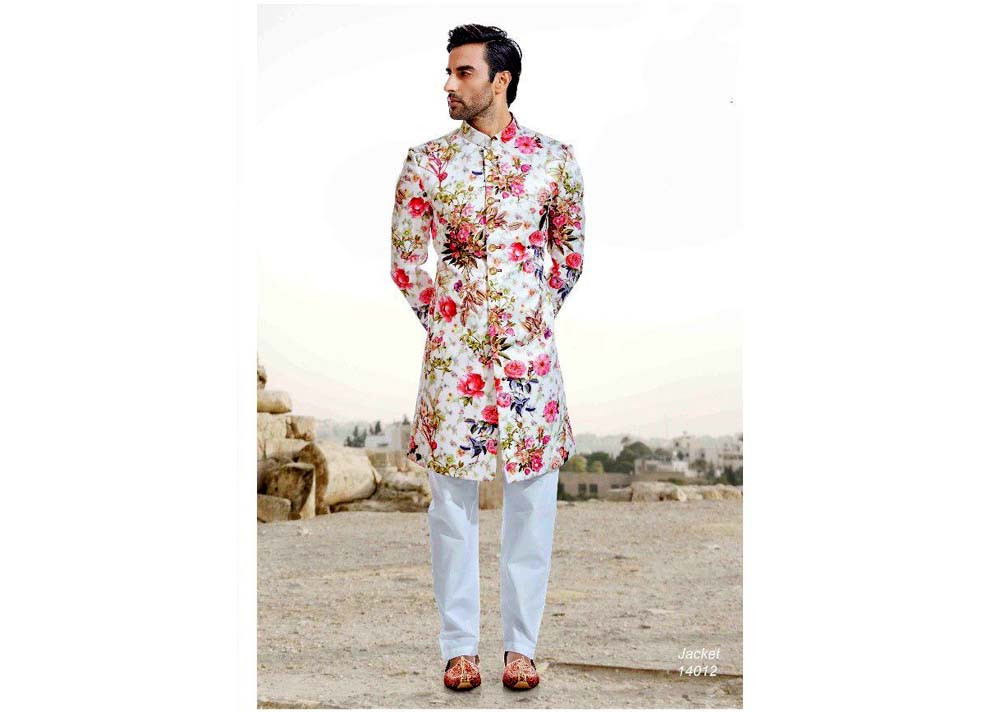 If you haven't noticed, ask your mom if she has an unstitched set of jacquard or brocade in her closet and she'd definitely have something for you. These vibrant and floral fabrics are perfect for sherwanis, half jackets and even a classic jacket. You could style them over both western and eastern attire and you're good to go at any festive event.
COMMENTS
Comments are moderated and generally will be posted if they are on-topic and not abusive.
For more information, please see our Comments FAQ